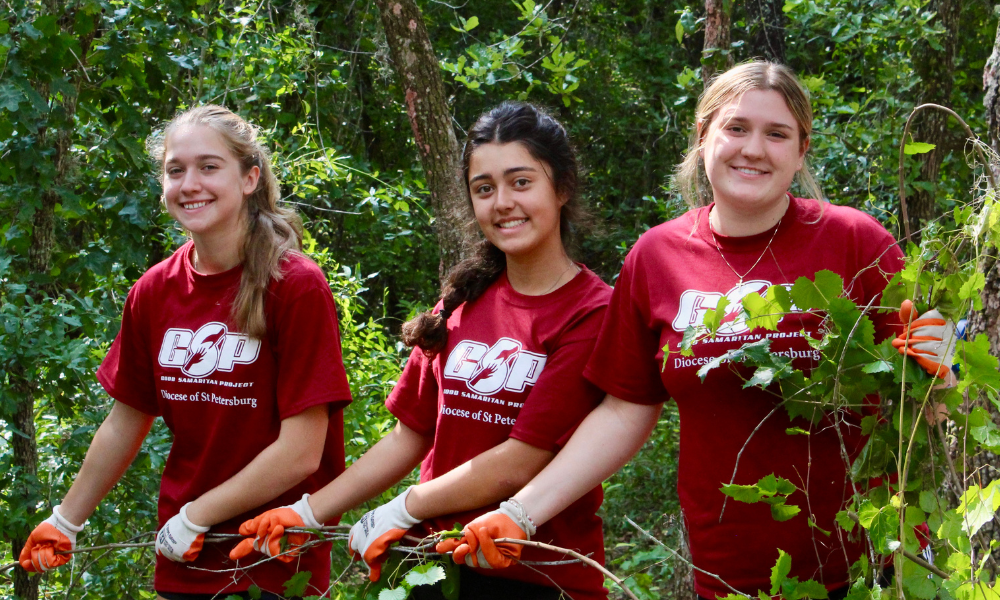 ---
Sharing the Light of Christ through the Catholic Ministry Appeal
January 30, 2023 | Across the Diocese, parishes are launching the 2023 Catholic Ministry Appeal. The appeal is an exciting opportunity for each parishioner to take part in assisting those most in need in our local communities and support Catholics of all ages in growing their faith.
One of the ministries funded by the Catholic Ministry Appeal is the Youth and Young Adult Ministry. This ministry provides young people with opportunities to encounter the Lord, and supports them in seeking a rich, spiritual life, fostering their response to His call to serve. Ryan Phelan, Director of Youth and Young Adult Ministry, witnesses young people encountering Christ through his work at retreats, service projects, and programming. He shares that, as young people find that Christ lives within themselves, they are empowered to "go out into their churches, schools, homes, and families, and share that light of Christ within them." To hear more from Ryan, click here: https://vimeo.com/792299674
Youth and Young Adult Ministry is just one of the ministries supported by the Catholic Ministry Appeal each year. The appeal also funds seminarian formation; Catholic Charities Shelters of Hope; Marriage and Family Life; Ministry to Priests; Life, Justice and Advocacy Promotion; Faith Formation, and so much more. Parishioners will learn more about the Appeal and some of these life-changing ministries during Masses this weekend. Pastors will take time to share why they support the Catholic Ministry Appeal and invite their parishioners to join them with a commitment that will fund efforts to nurture the spiritual life, embrace God's call to serve and accompany missionary disciples.
To learn more about the Catholic Ministry Appeal and the incredible Catholic ministries it supports, visit dosp.org/catholicministryappeal.