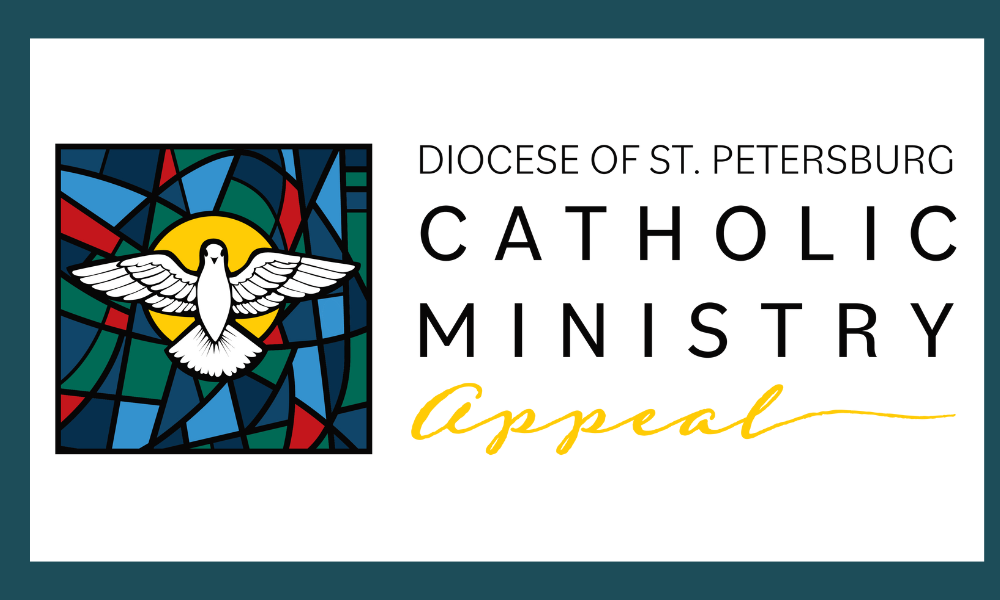 ---
The Catholic Ministry Appeal Brings Ministry to Life
February 7, 2023 | "We are sons and daughters of God, called to reflect on Christ's gift of Himself in the Eucharist, and to respond through acts of love, charity and service. In this way, we bring ministry to life by loving God, loving others and making disciples." 
Bishop Parkes recently reached out to parishioners across the Diocese of St. Petersburg about the Catholic Ministry Appeal, sharing that one way we bring "ministry to life" is by supporting the Appeal. All have been invited to make a gift and thousands have already responded. As a result, this year's Catholic Ministry Appeal is on track to achieve, and even exceed, its goal for the second year in a row!
To hear more from Bishop Parkes about the appeal, click here: https://vimeo.com/771573618
This year's goal of $8.5 million will provide the active ministries funded by the Catholic Ministry Appeal the funds needed to serve the community through life-changing programs and services like faith formation for children, adults, and families; supporting seminarians and priests; and sheltering, feeding, and clothing those in need for years to come. Through the generous support of donors, the appeal funds the outreach efforts that no single donor or parish could fund alone. For more information and a complete list of the ministries funded by the Catholic Ministry Appeal, visit www.dosp.org/catholicministryappeal.