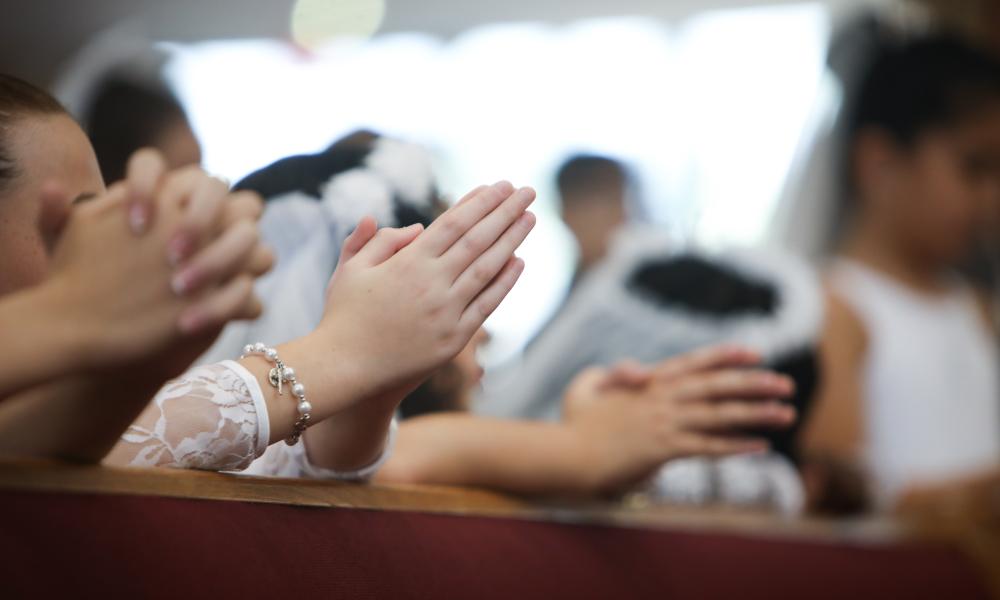 ---
Why Can't I Let My Daughter Wear the Dress That Makes Her Happy for Her First Communion?
Q: In preparation for our daughter's First Holy Communion, we were given instructions on what to do, including specifics on attire. It included suggestions on wearing a white dress and instructions to have the shoulders covered. Why does it matter what we wear when we go to Church? Why can't I just let my daughter wear the dress that makes her happy?
A: Customs surrounding First Communion are often culturally driven. However, they also have a basis in the Church's liturgical spirituality. Wearing white at Holy Communion is intended to recall the connection between the Holy Eucharist and Baptism.
At Baptism, believers are bathed in the water of new birth and anointed with holy oil. The next action is that they are clothed in a white garment, symbolizing that they had been washed clean of sin and anointed to a new dignity in Christ. As the white garment is placed on the newly baptized, the priest addresses the Baptized, saying: "You have become a new creation and have clothed yourself in Christ. See in this white garment the outward sign of your Christian dignity. With your family and friends to help you by word and example, bring that dignity unstained into the everlasting life of heaven."
The same symbolism is why a priest wears a white alb under his chasuble and stole when he celebrates Mass. It is why a white pall drapes the coffin of a Catholic at a funeral.
Customs are important in people's life. There are so many customs regarding how a person dresses for a particular occasion because what we wear helps us understand the meaning of different moments in life, even if unconsciously.
Judges wear robes; graduates don caps and gowns; brides and grooms dress formally; religious leaders wear vestments; Catholic school children dress in uniforms. We wear particular clothes for special occasions not because the outfit is essential to the action but because what we wear reminds us of what we are doing and what it means. Customs help etch certain critical moments in our memory. For example, most Catholics can remember their First Communion, even if they cannot remember much else about that time. Our religious customs play a big part in helping us remember the deep meaning of the Sacraments.
So, your daughter does not have to wear a white dress. However, you may want to consider that a white dress is about more than what is worn to Church. What she wears on that day is about marking out that day from every other as having a special meaning in her life of holiness. Explaining this to her may be an significant teaching moment for her.
---
Father Joe Waters is Judicial Vicar and Censor Librorum of the Diocese of St. Petersburg.
If you have a question you would like us to consider for this series, email communicate@dosp.org.