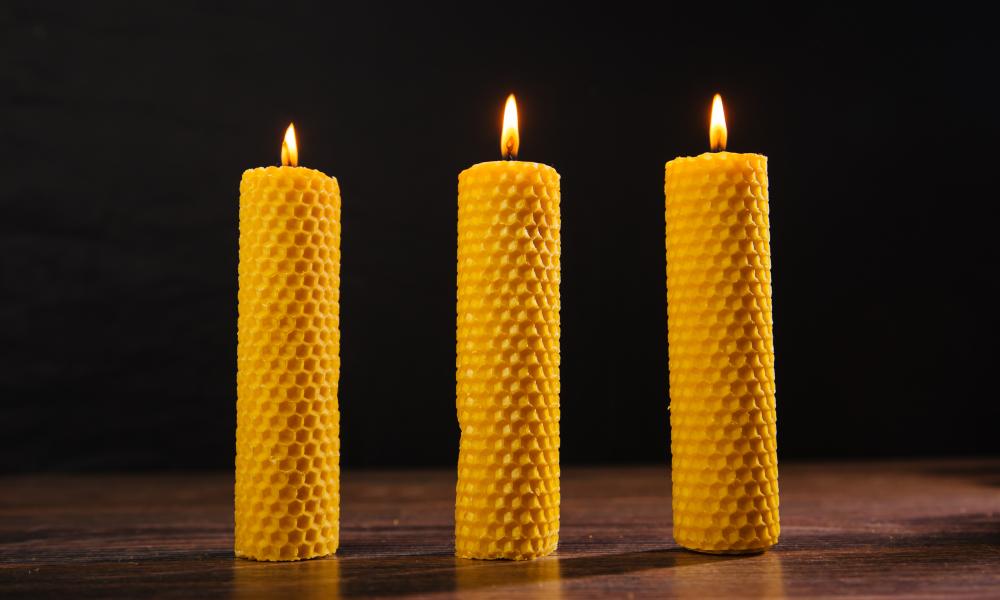 ---
What Kind of Candle?
September 14, 2022 | Question: My son's religious education teacher told us that, as Catholics, it was very important to have candles made of 100% beeswax in our home. She said something about "three days of darkness." What is this all about, and should I run to the store to get some?
Answer: The Three Days of Darkness derives from private revelations to some saints and other holy people over the centuries. The revelations prophesy that there will come a time when the only light will be that of blessed beeswax candles for three days. According to the private revelations, it will be a time when God acts with divine justice against the enemies of the Church. The revelations are loosely connected to the prophecy found in the sixth chapter of the Book of Revelation regarding the coming day of judgment.
As a private revelation, the Three Days of Darkness is not an official teaching of the Church nor a binding truth to which Christians must assent. However, private revelations can inspire more profound conversion and conformity to God's will. Any such revelation should inspire the works of penance done out of a sincere desire to expiate sin and do reparation for past sins. One should never do the works of penance out of fear or despair. God's mercy is everlasting and does not depend on our actions but on his grace and his compassion for the contrite.     
Candles have always been a part of Catholic worship and symbols of the Divine Light and the light of faith. Candles used in church must be at least 51% beeswax because beeswax traditionally symbolizes fertility and purity, and the beeswax's fragrance evokes the sweetness of God's grace. Traditionally, Catholics bless candles on the Feast of the Presentation of Lord (February 2, "Candlemas Day") and keep blessed candles both for votive purposes (to represent a prayerful intention before God) and when praying, particularly at the time of a loved one's impending death.
---
Father Joe Waters is Judicial Vicar and Censor Librorum of the Diocese of St. Petersburg.
If you have a question you would like us to consider for this series, email communicate@dosp.org.
Posted on September 12, 2022