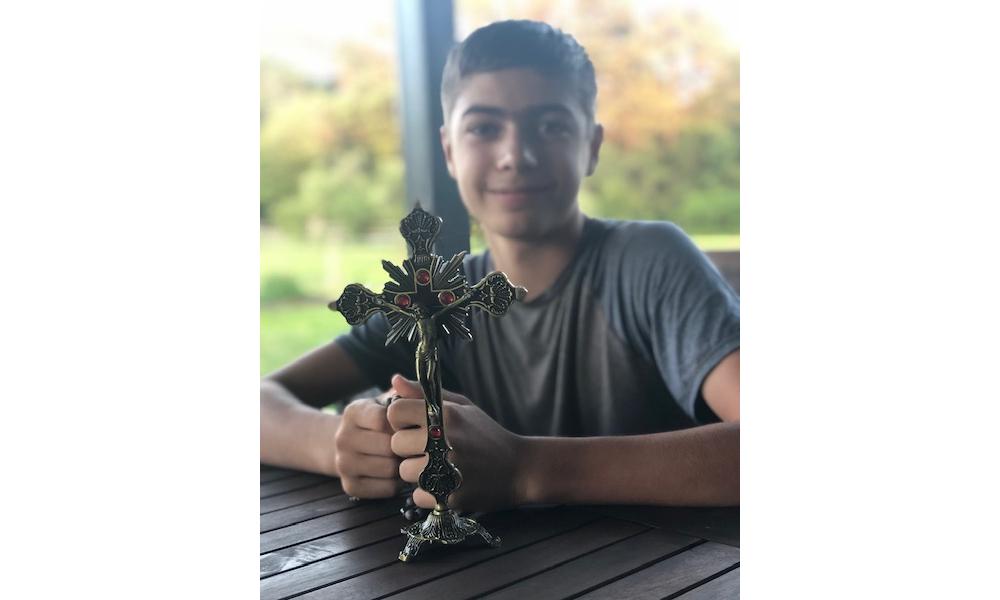 ---
The Traveling Crucifix Brings Families Closer to Christ
St. Anthony the Abbott was a Christian monk from Egypt venerated for his ability to bring people closer to Jesus Christ through the power of community. That tradition continues at St. Anthony the Abbott Parish in Brooksville, FL, where a crucifix is bringing parishioners closer to Christ through community and prayer.
The ministry is called the Traveling Vocations Crucifix and it is intended to promote family prayer and awareness of vocations.
"The program is a simple, easy way to pray and ask God to inspire vocations for the priesthood and religious life, as well as for holy single people, and holy marriages," said Diane Lynn, who serves as Ministry Coordinator at the parish. "It gives families the opportunity to pray at home for one week, which fulfills a twofold purpose; primarily praying for vocations but also to raise awareness of the need for vocations."
The program was launched on Divine Mercy Sunday, April 24th, 2022.
"It is our hope that this ministry will enable parents to help their children find their true vocation and answer the call. The power of Prayer is insurmountable," said Diane.
The Gonzalez family attends St. Anthony the Abbott Catholic Church and was among the first to experience the blessings the Traveling Crucifix can bring into the home.
"The Traveling Crucifix is presented to a family at the end of the Mass you attend on the week you are signed up for it. A treasure chest-like box and its companion binder are accepted and taken home. Everything you need is included in the box," said Maggie Gonzalez.
Upon opening the box, families are presented with a series of Marian, family, saint, and other devotions they can add to their prayer time.
"Uncovering the Crucifix came with oohs and ahhs from our younger ones and the eldest couldn't hold back a smile. It's a special Crucifix donned with red jewels in the place of each of Christ's wounds," explained Gonzalez. "It brought me a little more joy and fulfillment at the end of the day as I witnessed my children praying through the prayers for each day, knowing or at least hoping that they would grow from the words and pull from them as needed as they discern their vocations in the future."