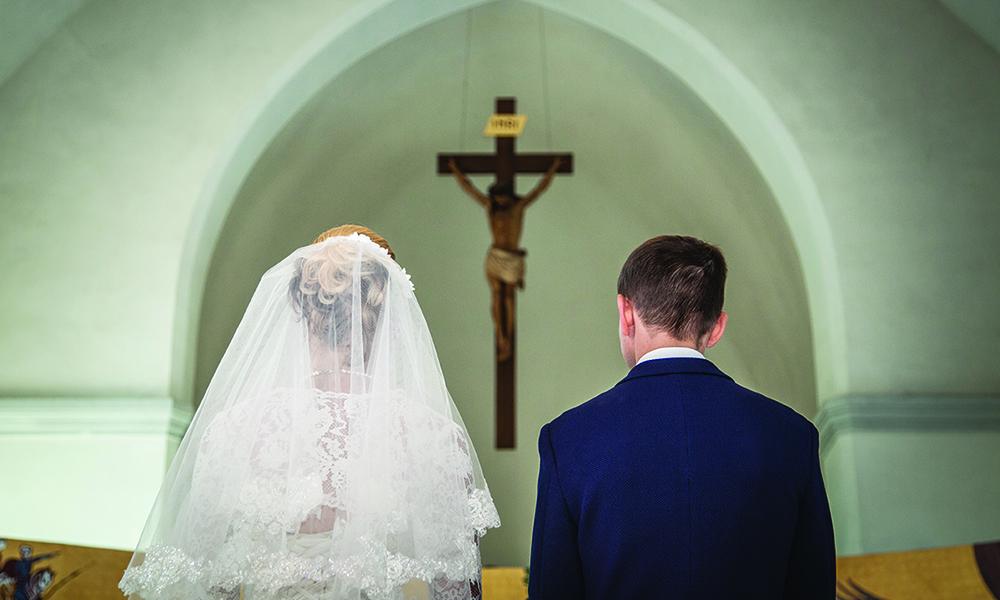 ---
Is It True That Catholics Can Only Be Married In A Church?
Since God created the world and all its beauty, I'm wondering if a couple can be married outside on the beach or at a park?
Catholics ordinarily have their wedding in the parish church of either the groom or the bride or another Catholic church. Exceptions are made only for a just cause. For example, suppose one of the parties is a non-Catholic Christian, in that case, permission is often given for the wedding to occur in another Christian church.  When a Catholic and Non-Christian are to be married, to accommodate the different faiths and foster unity between the families, a neutral venue is allowed. 
For Catholics, Marriage is a Sacrament.  God's grace imparted in Marriage strengthens the bond between the spouses. A Catholic wedding is an act of worship and an expression of communion with Christ and his Church. Therefore, it is most appropriate that Catholic weddings be celebrated in a Sacred Place that reflects these realities. Then as the couple comes to church throughout their married life and for significant moments in their children's faith life, they will be reminded that their marriage is sacred. The grace, once given at the altar, will be reinvigorated at the altar. In this way, God's grace will help the couple live their marital partnership in love and fidelity. By faith, the love of husband and wife will be continuously strengthened and multiplied.
Beaches and parks are indeed beautiful places.  Yet, they do not hold the promise of abundant graces as does a Sacred Place where God is worshiped, and the Church is united by Christ, Our Eucharistic Lord, who is truly present there. 
-Father Joe Waters is Judicial Vicar and Censor Librorum of the Diocese of St. Petersburg.
---
If you have a question you would like us to consider for this series, email communicate@dosp.org.