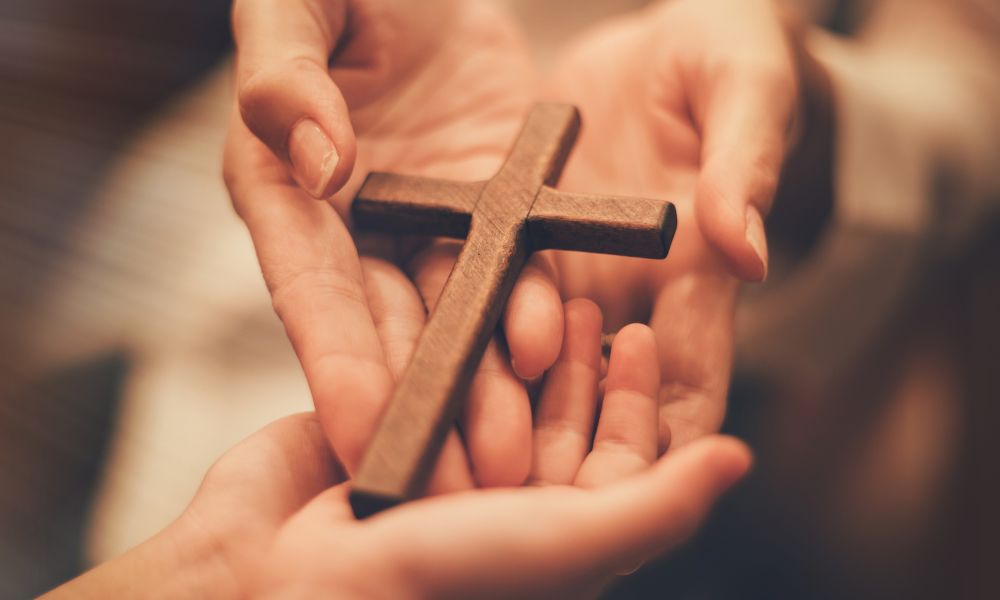 ---
Inviting People to Mass
December 7, 2022
Question: My friend, who was raised Catholic, recently went through a divorce, and this will be the first Advent Season he is spending alone without his ex-wife and children. I want to invite him to spend time with our family, so he isn't alone. Part of that would be to invite him to attend Mass with us. But I am hesitant because I feel like I will say the wrong thing when I invite him, and then he will turn me down. Worse, that could create friction between us, and I won't ever have the courage to invite him to Mass again. Fr. Joe, any advice on how I should approach this? What is the best way to invite someone to Mass even when we think we will get turned down?
Fr. Joe: This is a good question for many reasons. One is that divorced people often feel they are not welcomed at Mass and cannot go to Communion if they do. Your hospitality will help alleviate these feelings. Remember, if they are spiritually prepared, divorced Catholics can receive communion unless remarried.
I find the best way to invite people to Mass is with a friendly and casual ask: "We are going to the 9:30 am Mass Sunday, you are more than welcome to join us if you want. We would love to have you worship with us." Leave it at that and give him the freedom to decide. You do not want to give the impression you are inviting him out of sympathy or judging him. The message you want to convey is that you would genuinely enjoy worshiping with him, and his presence would enrich your experience. Most people will be okay with a sincere non-judgmental invitation that does not oblige them.
A couple of other points are helpful. (1) Are you going to the same parish as your friend's wife and children? If so, it might be awkward for your friend. You may want to attend another parish or a Mass that his family is unlikely to attend. (2) People feel more comfortable going to Mass if they have been at a parish for other events. If there is a Christmas concert, tree lighting, or another social occasion during Advent, start by inviting your friend to one of these occasions. Or you could volunteer to help clean and decorate the church for Christmas, asking friends, including your recently divorced friend, to come along and get in the Christmas spirit with you. (3) Invite them to Mass when you can spend time with them or have a meal after.  I have a friend who invited her non-practicing children to Mass and afterwards, they went to her house to bake Christmas Cookies. It worked, even though her kids probably knew what she was doing.  Sometimes this type of invitation seems more welcoming and breaks down resistance.
Some people wonder if inviting people to Mass is worth it if they say no, or even if they say yes, and won't go at other times. It is a tremendous gift to help a friend or family member draw closer to Christ and experience the communion of the Catholic Church, even if only once. If they attend one Mass, God's grace can bring them healing and abundant blessings. So, I suggest you ask the Holy Spirit to guide you, give you the right words, and help you manifest the love of Christ for your friend. Remember, it never hurts to invite. The RSVP is up to them.