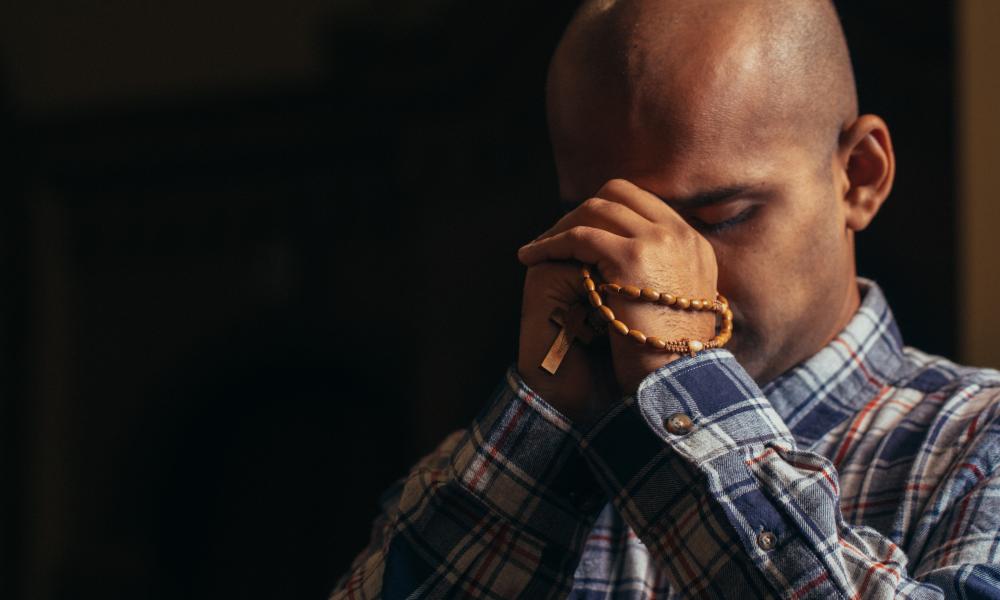 ---
How to Pray to the Holy Spirit
October 12, 2022 | Fill the hearts of your faithful. Enkindle in us the fire of your love. Send forth your Spirit and we shall be created and you shall renew the face of the earth"
One of the most ancient prayers of the Church, Come Holy Spirit, is a beautiful sequence sung in the liturgy for Pentecost Sunday.
It is a prayer we should make our own. Why? Jesus told us: "If you love me, you will keep my commandments. And I will pray to the Father and he will give you another Counselor, to be with you forever, even the spirit of truth, whom the world cannot receive because it neither sees him nor knows him; you know him, for he dwells with you and will be in you." (Jn 14:15-17)
Jesus knew the difficulties we would face in life. He knew the help and the strength and the wisdom and courage that would be needed so as to not fall into severe discouragement or even despair.
When you were baptized, the Holy Spirit was given to you to lead you into the fullness of Truth itself. He was given you to accompany you through the struggles and the joys that life on this earth would bring. It is not a pious idea; it is not a metaphor. God chose to share with you his very own Spirit. When you became his sons and daughters in baptism, you genuinely were brought into the family of God. He desires to accompany you through all your daily activities and relationships. He wants to impart his priorities, equip you with all you need to live his will which is guaranteed to bring you to eternal life.
So often, I think we heard these truths when we were young and then discarded them as we grew older. We never really understood that God so loved us that he would not only never abandon us, but he would walk with us through every moment of life. The catch? There is no catch. We just have to invite him in to our everyday life – every day – and watch how he will guide us, if we ask for his help. Jesus wants to share his very own Spirit – that is, the love between the Father and the Son – a love so great that it is the third person of the Trinity. The Holy Spirit dwelling in you longs to care for you, guide you and lead you home to union with the Father and the Son for all eternity.
Read this prayer daily and make it your own. Pray for your family, for your pastor, your parish, your friends, yourself. Pray it with faith. God knows even better than we the state of the world and the Church. He knows our needs as only a loving father can. He wants to supply what he knows we need. Let's trust him and ask.
---
Come, Holy Spirit
Come, Holy Spirit, come.
And from thy celestial home
Shed a ray of light divine.
Come Father of the poor.
Come source of all our store.
Come within our bosoms shine.
Thou, of comforters the best;
Thou, the soul's most welcome guest;
Sweet refreshment here below;
In our labor, rest most sweet;
Grateful coolness in the heat,
Solace in the midst of woe.
O most blessed Light divine
Shine within these hearts of thine.
And our inmost being fill.
Where you are not, man has naught,
Nothing good in deed or thought,
Nothing free from taint of ill.
Heal our wounds, our strength renew;
On our dryness pour thy dew;
Wash the stains of guilt away:
Bend the stubborn heart and will;
Melt the frozen, warm the chill;
Guide the steps that go astray.
On the faithful who adore
And confess you, evermore
In your sev'nfold gift descend;
Give them virtue's sure reward;
Give them thy salvation, Lord;
Give them joys that never end.
Amen. Alleluia
– Attributed to Pope Leo III, pope from 795 until his death in 816