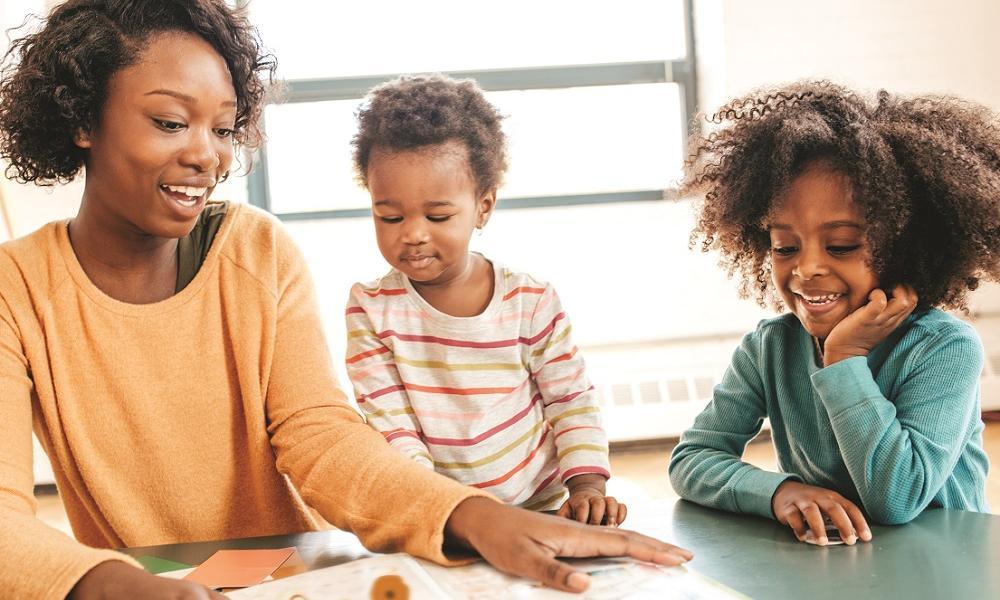 ---
Help Your Children Be 'Sibling Strong'
November 16, 2022 | Some of the greatest lessons I learned in life I credit to my brothers. Often our siblings are the ones who teach us how to negotiate, cooperate and communicate. They help us learn to find our way, hold our ground and be each other's keeper. Great sibling relationships need to be nurtured, and teaching siblings about love, loyalty and lifelong friendship is important work. Here are a few ideas for helping your children be "sibling strong."
Teach them to be kind. Sure, siblings are going to give each other a hard time once in a while, but they should be the first to mention each other's successes and achievements. Writing down a kind word or compliment is the perfect way to lift each other up and share a little sibling love. Writing kind affirmations is sometimes easier and more timely than waiting until you have the chance to sit down and talk.
Make time to laugh and play. Send them outside to play ball, play board games, play cards, put on a show – whatever your kids enjoy. Make sure you create time for them to be together so they can laugh, play, learn how to compete with sportsmanship and learn to compromise in the face of conflict. Encourage them to create games or activities they can all enjoy. Be sure to let this time together be sibling directed and created.
Have them work and serve together. Along with individual chores, it's important to have tasks that require teamwork. Folding laundry or cleaning up the kitchen together after dinner provides the perfect environment to practice cooperation and sharing. Playing and working together gives siblings an opportunity to discover each other's strengths, weaknesses, likes and dislikes. Stand back and let them find their way as they learn how to compromise and delegate. More than a few meaningful and memorable conversations came about as I stood at the kitchen sink doing dishes with my brothers.
Parents aren't the only ones responsible for nurturing and helping children grow into great humans and strong disciples; siblings play an important role in that work, too, so be sure to teach them how.
---
Sheri Wohlfert is a Catholic school teacher, speaker, writer and founder of Joyful Words Ministries. Sheri blogs at www.joyfulwords.org.