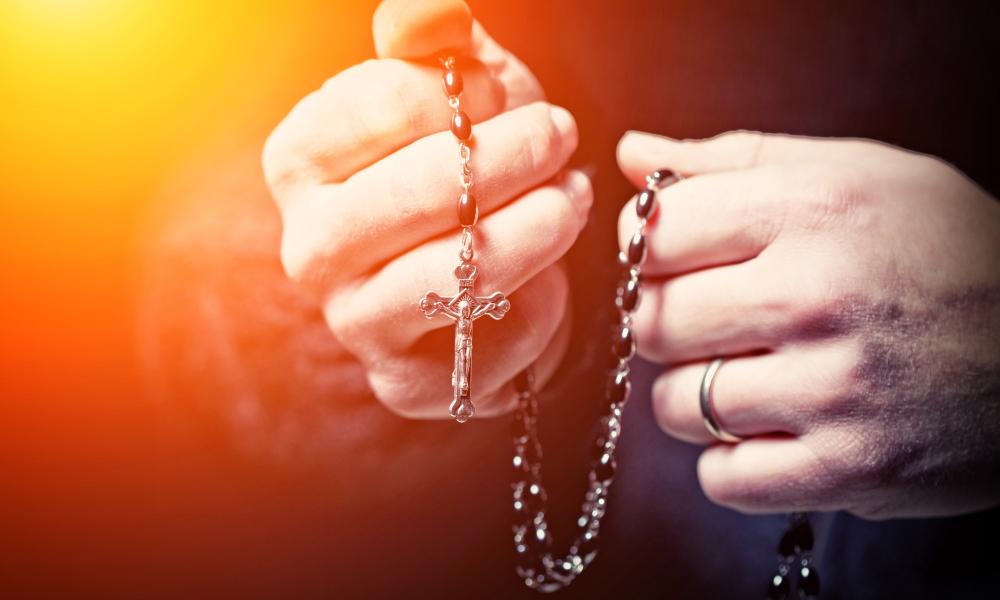 ---
Can a Rosary Be Worn Like Jewelry?
Question: My friend said it's okay to wear a rosary as a necklace since we wear rosary bracelets sold at many Catholic jewelry shops. However, I have always been told that a rosary shouldn't be worn as jewelry. Father Joe, please help my friend and me settle a disagreement once and for all. Is it okay to wear a rosary as a necklace?
Answer: A rosary is a devotional object meant to aid one in prayerful contemplation of the mysteries of Christ. Typically, a rosary is blessed for this purpose. So, one should use it reverently. If one wears the rosary to remind them of their faith, to help them maintain their Christian virtue, or remain in a prayerful deposition before God while they go about their daily life, I see nothing wrong with that.  
I think it is not a good idea to wear a rosary simply as an accessory or as a vain display for show. The people I know who wear a rosary for the right reasons generally do so in a way that they are not visible to others, like one would wear a scapular or a miraculous medal as a devotional.  
One wears a rosary bracelet to signify one's consecration to the Immaculate Heart of Mary or to make it easy to pray a decade of the Rosary during a free moment. Like the rosary itself, one should not wear a rosary bracelet merely as an accessory or for show.
One must also consider the value of demonstrating one's Catholic faith in an increasingly secular world where many shun religious imagery. But again, if one wears the rosary visibly, the person should have a genuine devotion to praying the rosary and an evident desire to seek Our Lady's prayerful intercession. They should also want to witness to their Catholic faith by their words and deeds and be able to explain their Catholic faith charitably to others who may question why they are wearing a rosary.
---
Father Joe Waters is Judicial Vicar and Censor Librorum of the Diocese of St. Petersburg.
If you have a question you would like us to consider for this series, email communicate@dosp.org.
Posted on August 30, 2022