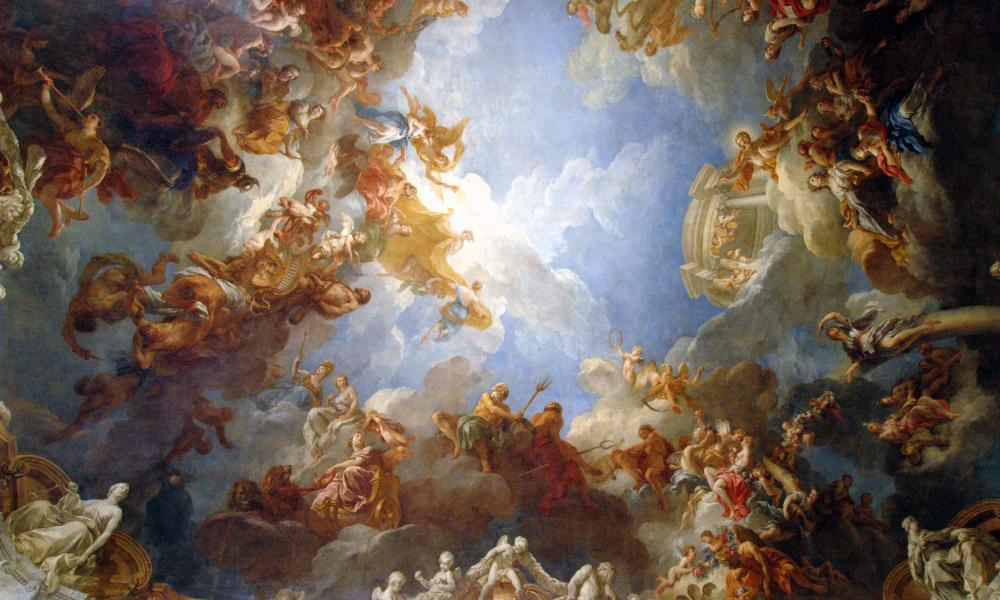 ---
Will You Go to Heaven?
A Reflection on All Saints Day and All Souls Day by Bishop Gregory Parkes
All Saints Day is on November 1 and it's a day when we give thanks to God for those who have already achieved sainthood, who are with God enjoying the beatific vision. This means they are in God's presence because they lived virtuous lives, were martyrs for the faith, or died in a state of grace. Our faith tells us that they are with God. So, we celebrate them. We also remember our call to strive for holiness. We're all called through our baptism to be saints. However, this is a process. There are stumbles and falls along the way. But our call is to be with the saints in heaven, enjoying that Beatific Vision, to be in God's presence.
Saints give us an example for our own lives because in many cases, the saints were people just like us, and they sinned at one time or another. The only human who never committed a sin was Mary, the Blessed Mother of Jesus, who remained sinless throughout her life. Jesus was fully human, and he was without sin, but he was also God. The rest of us are sinners. Though we sin on our journey, we seek God's forgiveness and His mercy to be in a state of grace so that when we pass from this world, we can be with God and experience the joy of heaven.
All Souls Day is November 2 and on this day we remember all of our loved ones who have died who are in purgatory.
God's mercy is so great that if we die in friendship with God, but still have attachment to sin, to things that are not of God, there is a purgation or a cleansing that must take place before we are able to be in God's presence. That process is called purgatory. If we go to purgatory, we are assured of our eternal salvation. That means we're going to go to heaven one day, but first, there is a purging or purgation, a cleansing of any attachment to sin that we might still have.
If you are wondering if you will have eternal life, if you will go to heaven, I hope so. I hope each of us is going to go to heaven. I believe we're called to eternal life. God created us to know Him, to love Him, and to serve Him in this world, and to be with Him for eternal life. That's our vocation when we are baptized.
Yet, the reality is that we are weak. We are sinful. We struggle. We're trying to live a good life, but we're not perfect. That's why the Sacrament of Reconciliation is a gift to the Church. Our Catholic faith is a faith of new beginnings. We sin, stumble and fall. Yet, through that sacrament, that beautiful Sacrament of Reconciliation, through confession and absolution, our sins are forgiven. We can be restored to a state of grace. Hopefully we remain in a state of grace. But the sacrament is always there for when we offend God by not loving others, by not loving Him. We can seek His forgiveness and His love always.
If you love God, if you believe in God, if you're trying to do His will, the hope and the expectation is that you will go to heaven. But remember, it's not anything that we earn. It's simply by God's grace, out of His love for us, that we ultimately reach that state of being with Him. We know that's why God created us and His son died for us.
If we're not with him, it's because we freely choose to reject God through our life, and through what we have done. As long as we're open to God's mercy, forgiveness, and grace, I believe that ultimately each of us is called to be with Him for eternity.
---
Prayer for All Saints and All Souls Day by Bishop Parkes
God our Father,
We know that you create us in love, and that you love each one of us, for we are yours.
We know that you have called us to be with you, not only now but when we leave this world.
We pray that as we journey through life, that you may walk with us, that you may strengthen us on our journey.
We know that you desire that we be with you for all eternity.
That is our hope. That is our faith.
We ask all these things through Christ our Lord, Amen.