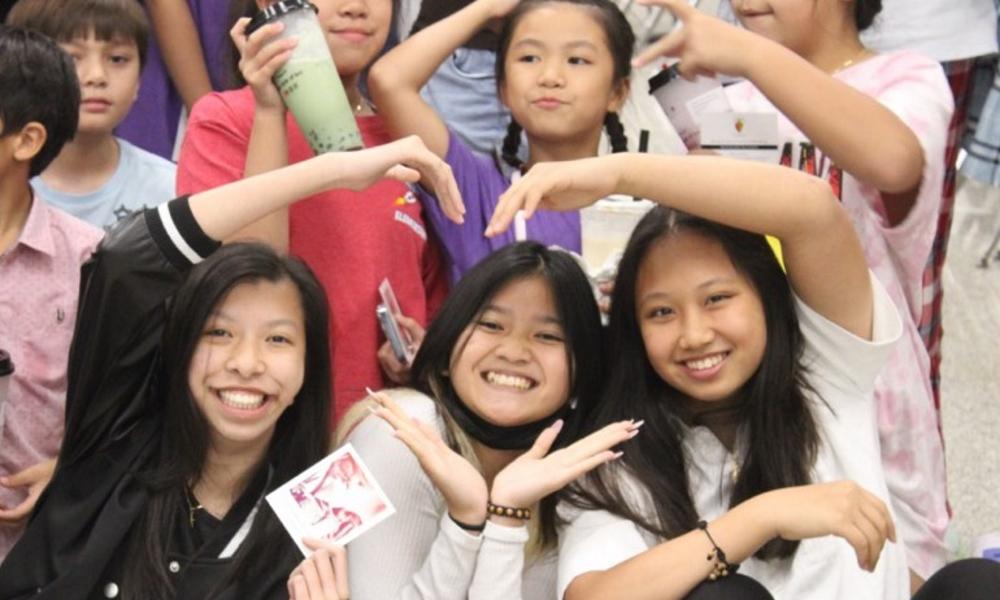 ---
Vocation Talks and Tea
Caption: Parishioners of Holy Martyrs of Vietnam Parish in St. Petersburg, FL. participate in Boba Night for Vocations.

Credit: Keishla Espinal
---
November 16, 2022 | Once a month, on a Friday night, a group of teens and preteens devote their evening to learning about vocations and spending time with Jesus during Adoration. They're parishioners of Holy Martyrs of Vietnam Parish in St. Petersburg Fl. who participate in Boba Night for Vocations.
"As a parish I think it's important to talk about vocations," said Father Viet Nguyen the parish pastor, "If we don't do it, then they won't have the chance to think about it."
At Boba Nights for Vocations, participants are treated to boba tea. It's a popular sweet drink made of tea and with chewy tapioca balls.
"After the tea is served, they spend some time with their friends. They play sports and also, they spend time with the Lord, and they pray before the Blessed Sacrament," said Father Nguyen.
Father Nguyen launched the ministry just two months ago with the hope of providing a fun environment where preteens and teens can gather for fellowship and to hear religious men and women, priests, and others talk about their unique vocation stories.
During his talk on November 11th, Father Nguyen shared the story of his path into the priesthood which included moving to the United States after leaving his birth country of Vietnam.
"From a young age, I always wanted to become a priest. I came to the United Stated from Vietnam in 2005, joined the seminary in 2006 and was ordained in 2013," he said.
Whether it's a religious vocation, single life or married life, Father Nguyen leads open conversations that encourage young people to consider what God might be calling them to do.
"I can help them discern who God wants them to be. To help them be the best person that they are," said Father Nguyen.
---
If you or anyone you know has an interest in vocations or any religious discernment experiences, please go to dospvocations.org for more information.