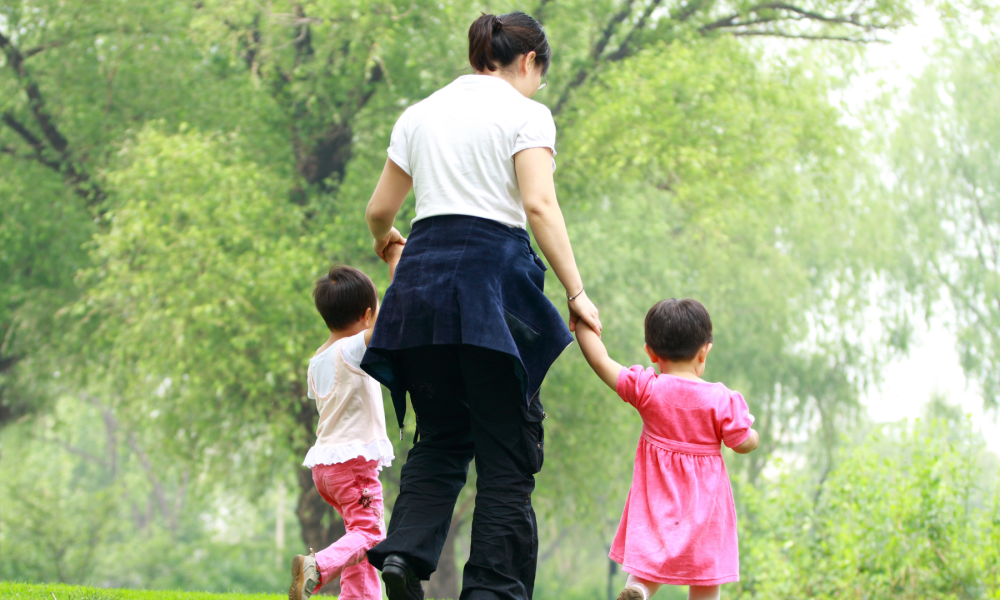 ---
Turning Parishes Into Pregnancy Support Centers
October 18, 2022 | The Diocese of St. Petersburg hosted the annual Florida Culture of Life Conference October 14-15th at the Bethany Center in Lutz, Fl. Clergy and ministry leaders from across the state, gathered to learn about the important issues facing our culture and our Church and discovering ways to make a positive difference.
One of the main programs presented was Walking with Mom's in Need, a pastoral initiative of the Catholic Church in the U.S. aimed at increasing support and outreach for pregnant and parenting women. The nationwide initiative is parish-based and aims to help parishes become informed on available resources for moms in need, so everyone knows how to help moms in difficult circumstances.
Chelsy Gomez, Program Consultant, United States Conference of Catholic Bishops explained three ways parishes can participate. First, parishes need to find out what help is available to local women who are pregnant or parenting in difficult circumstances. Next, they need to identify what support is missing, and third, they should determine how to strengthen the local support network for moms in need.
"Walking with Moms in Need is important because it speaks to our identity, to who we are as Catholics, as disciples who proclaim and follow Christ. We accompany, support, love, and work as the hand of feet as Christ. Having received God's mercy we extend that mercy," she said.
Gomez said children cannot be protected in the womb without first caring for their mothers.
"We cannot adequately serve or protect women without helping them to receive the gift of their children, the gift of their motherhood," she said.
The United States Conference of Catholic Bishops has provided information with the process and framework for this initiative. The program was launched two years ago, but because of COVID, parishes have only recently started to participate.
Parishes can access a Parish Action Guide and other materials that are free to download and use. They are available in English and Spanish. Some of the tools include pre-written emails and announcements, tips for running a meeting and suggestions for how to build a parish support network. They can be accessed via this link.
This effort is needed because pregnant and parenting moms in need are in our parishes and our neighborhoods, but in desperation, they are turning to other places for help. While many pregnancy help resources are appropriately coordinated at the diocesan or regional level, moms in need are often best reached at the local level.
With well over 17,000 parishes in the United States, the Church is uniquely positioned to encourage a collaboration of resources at the local level and to increase awareness of help available to mothers and families in need.
Each parish is best able to identify the local pregnancy help resources that are currently available and to identify potential gaps that need to be addressed. The 25th anniversary of Evangelium vitae has provided a wonderful opportunity to assess, expand, and communicate resources to pregnant moms and families in need. Women facing challenging pregnancies should see the Church as a place where they can find help, especially with its extensive social services dedicated to meeting the needs of people in crisis.
The first step to getting started is familiarizing yourself with the program. Taking the time to go on walkingwithmomsinneed.com and watching the webinars, reading the pamphlets and learning what information is available to you.
Gomez stated, "we give you the framework so it can be adjusted and adapted to meet the need of your local circumstances."
---
A Prayer for Pregnant Mothers
O Blessed Mother, you received the goodness of the incarnation of Christ, your Son, with faith and trust. Grant your protection to all pregnant mothers facing difficulties.
Guide us as we strive to make our parish communities places of welcome and assistance for mothers in need. Help us become instruments of God's love and compassion.
Mary, Mother of the Church graciously help us build a culture of life and a civilization of love, together with all people of good will, to the praise and glory of God, the Creator and lover of life. Amen.