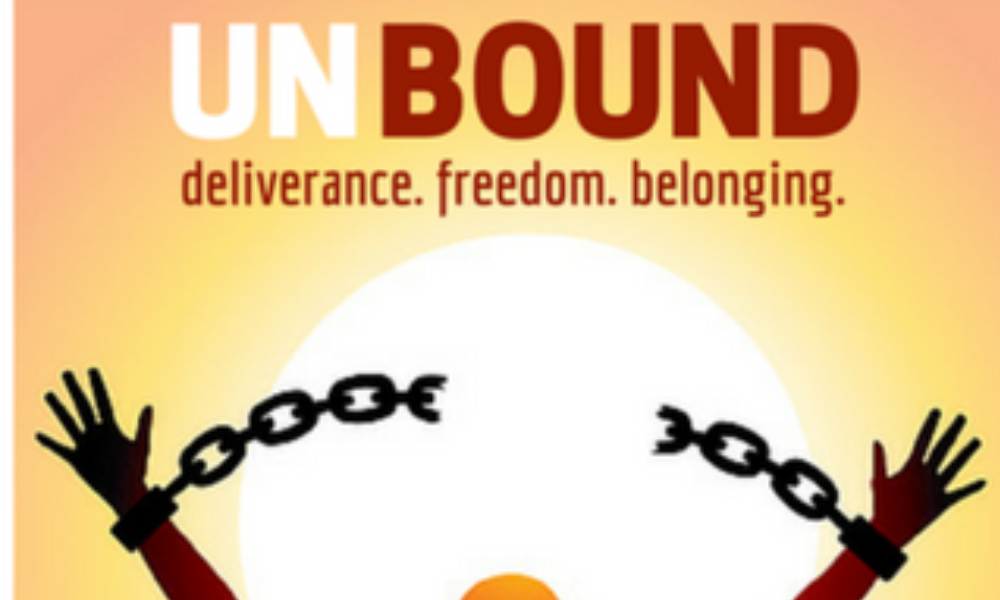 ---
Transformed by Christ: "I am a beloved child of God"
January 23, 2023 | For over a decade, Jessica Lipsey struggled to find ways to ease anxiety and fear caused by childhood trauma.
"I've been to loads and years of therapy and self-help programs and counseling groups, you name it, to try to get better emotionally," she said.  "A lot of that was this chronic fear and post-traumatic stress disorder that really impacted my day."
During those years, Lipsey, a parishioner of St. Timothy Catholic Church in Lutz, had fallen away from her faith and stopped attending Mass. She was hurting and searching for a way to calm her anxiety and fears. Then, she came across a ministry called Unbound. It's a program focused on providing individuals with a safe, loving, and effective model of prayer. It helps people to respond to the Good News of the Gospel and apply Gospel values to their lives incorporating these principles: repentance and faith, forgiveness, renunciation, authority, and the Father's blessing.
Neal Lozano, Executive Director of the program said, "Unbound is evangelization in the sense that we want to assist people with inviting Jesus in a new way, not just the way they may have years ago. But to invite Jesus into the dark places that just seem to be covered and closed."
For Lipsey, the program has not only helped her, but her whole family.
"There have been individuals in my family who were going through dark and painful times, where there was no room for joy, and today they are smiling, laughing, and feeling the joy of the Lord more than ever," said Lipsey.
If you are or someone you love is struggling with something in your life, this program might be for you.
"This program reminded me that I am a beloved child of God," said Lipsey, who is now volunteering with this ministry to help others.
"Unbound helps break the chains of things that we've repeated over and over. It gets to the underlying cause of where it really began, and Jesus heals it. Some of these troubles will come back because we are human but Unbound helps us to learn how to recognize it, and how to send our troubles to the cross," added Lipsey.
St. Timothy Catholic Church in Lutz is hosting UNBOUND: FREEDOM IN CHRIST Conference on Friday, February 10th and Saturday, February 11th. Tickets are $60 and you can learn more by visiting https://sainttims.org/unbound/. The program is open to Catholics and Non-Catholics.