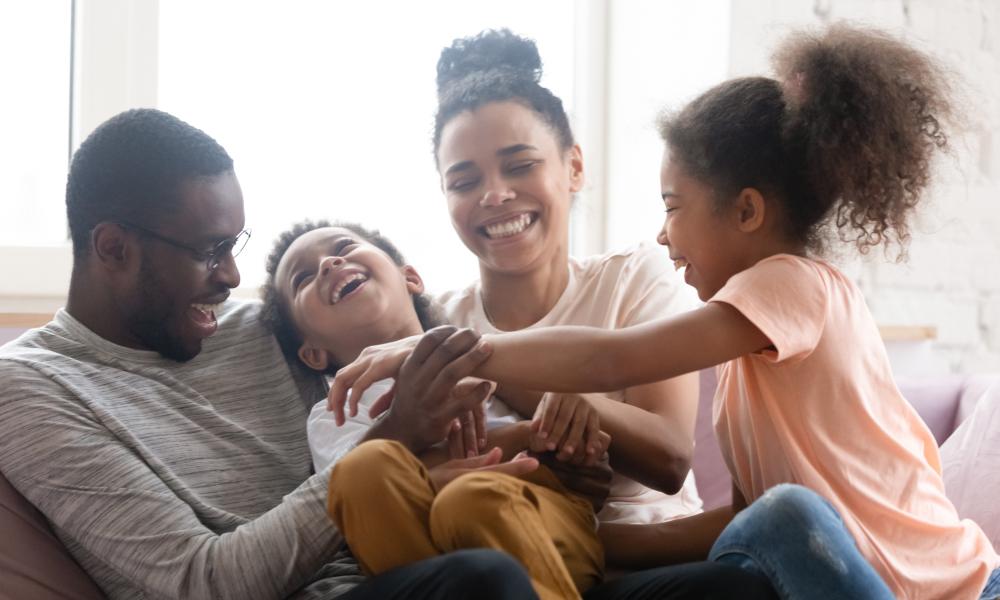 ---
Three Tips for Making the Most of Advent & Christmas
If your life is anything like mine, Christmas is a whirlwind of busyness, anxiety, and overspending. The distractions play so loudly; they often drown out the true spirit of Advent.  However, when we are busy, we more easily fail to be the people we want to be and think we are. Cultural expectations concerning what we "must do" and "must have" and our skewed vision of the "perfect Christmas" can often spoil the purpose of the season—and fail to bring us real joy and connection with others and God.
Here then are three ideas that have helped me emphasize what matters most to my family in the Advent season:
1. Shifting the focus to relationships and the real meaning of Christmas.
If you regularly attend weekly services, adding 5 minutes of prayer time as an individual or family after the service can trigger a reset on a typical pattern. If attending a service isn't a habit, starting to attend is an easy way to dive back into our connection to God and others. If that kind of a commitment seems daunting, even taking a simple step of waking up 5 minutes earlier to start the day in prayer or reflection can help us refocus our priorities toward that relationship with God—so easily forgotten as the "busyness" of Christmas arrives! Advent is also a great opportunity to reflect on other relationships—with family, friends, and those with whom we need to reconcile. Are there people in your life who may be lonely or in need? A coffee date, phone call, or letter might be a more loving touch than gifts.
Considering those in need is also an important part of our relationship with God. Are there ways we can make life better for those who may have financial, emotional, or spiritual needs? As a family, discussing the birth of Christ and its meaning, creating our own novel rituals around it, and rededicating our time to the spiritual/relational meaning of Christmas has been essential to a more meaningful Advent and Christmas. How can you reconfigure your time around Christmas to better reflect who you are, rather than getting caught up in the busyness?
2. Shifting the focus to experiences over stuff.
As a kid, I would watch The Price is Right. Often I would be confused during the Showcase Showdown by people who would choose the 10-day European trip over consumer goods like cars, sofas, treadmills, and pool tables—in my mind, the real stuff that would last. In reality, we know nothing really lasts, but as a kid I couldn't comprehend how ten fleeting days in Europe would equal these possessions.
As I grew older, I realized how precious making memories with loved ones is and how those memories mean more to us than the next new gadget. One Christmas my family shifted our thinking of gift-giving and exchanged only gifts of experiences with each other—a concert, a day trip, or a planned activity—rather than buying more stuff. This year, my middle son is getting a fun date night with his girlfriend rather than a shirt with a still-attached tag, gathering dust in his dorm room closet. It's a small but significant way to pass on the gift of time and presence with each other.
3. Shifting the focus away from the stressful and the nonessential.
I never knew why Christmas stressed out my parents until I became one myself. For weeks, my mom would prepare elements of an amazing dinner for a bunch of ungrateful animals (me and my brothers).
A few years ago, I gathered my family and asked them for any ways to improve our Christmas time together. Always an honest bunch, they told me they didn't see the point in the traditional Christmas dinner I modeled after my mom's each year. That night, I felt hurt. However, I woke up and realized—what a relief! I was spending most of my time stressed and ignoring them in order to make a "perfect" dining experience when all they wanted was a simpler meal and to spend the time together (that year playing family games with me mainly winning).
I was putting so much pressure on myself to have some idealized Christmas that my gift to them was mainly being a stressed-out father. Again, every family is different, but are there ways to better allow you and your loved ones to find the joy in Advent and Christmas?
Rather than "stepping over" the real purpose of Advent, we can make small changes to shift our thinking from the busyness of this world to the peace that Christ offers us in him. As the Andy Williams's song reminds us, it is a most wonderful time of year, if we allow ourselves to refocus on God, our families, loved ones, and those in need. Merry Christmas.
---
Dr. Randall Woodard is an associate professor of philosophy, religion, and theology; director of graduate studies in theology, and chair of Saint Leo University's Department of Philosophy, Religion, and Theology.