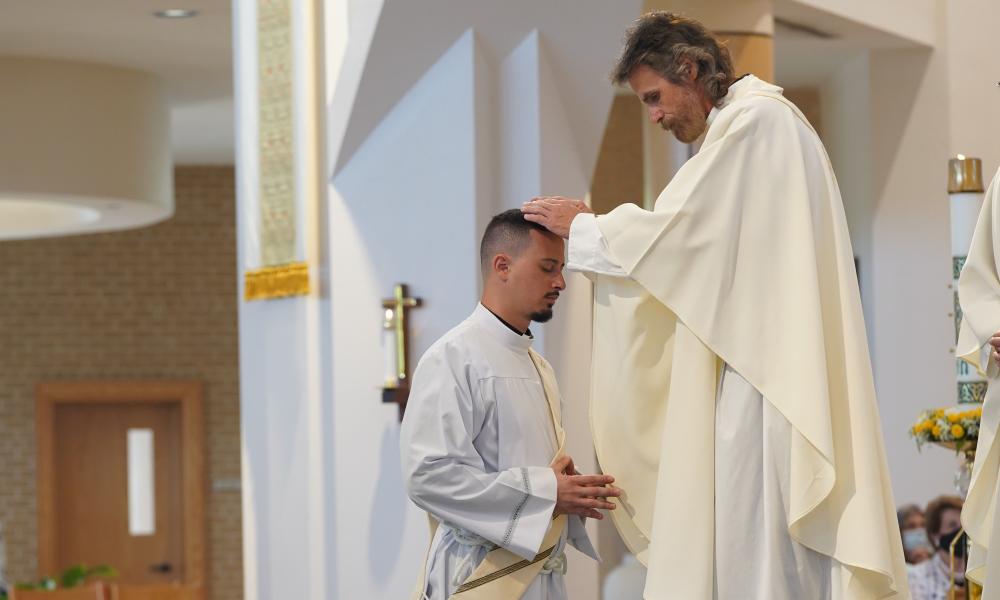 ---
Thousands Pledge Their Support for the Catholic Ministry Appeal
In January, the Diocese of St. Petersburg launched the Catholic Ministry Appeal. With a $7.1 million goal in its inaugural year, the Catholic Ministry Appeal will provide direct support to ministries such as our local Catholic Charities Ministries of Mercy, Catholic schools and centers, seminarian education and formation, youth and young adult programs, and many more.
The goal for the appeal is divided between all 79 parishes and missions of our diocese. The hope is for all parishes to reach and exceed their goals, so our ministries and services may grow to meet the needs of individuals and faith communities.
Early reports are positive with more than $5 million committed to date.
"Our parishes have been working diligently to spread the word about the appeal," said Meegan Wright, Executive Director of Stewardship and Development. "It has been exciting to watch the numbers climb so quickly."
Now, the parishioners of St. Brendan in Clearwater Beach are celebrating as the first parish in the Diocese to exceed goal! "This accomplishment has little to do with me and everything to do with the people of St. Brendan's," said Fr. Tim Sherwood, pastor of St. Brendan.
While acknowledging the important ministries the appeal supports, Fr. Tim also wanted his parish to have some fun as they worked towards their goal. "This year when I spoke at all the Masses, I challenged the people to be first this year. I said 'Let's show all the big parishes that we can cross the finish line before them. Then little ol' Brendan's will have bragging rights,'" joked Fr. Tim. "Wow, they sure stepped up to the plate and delivered. I was thrilled, both at the people's generosity and that the goal was met."
Across the Diocese, nearly 13,000 families have made a commitment online, in the mail or at their parishes. These gifts will fund efforts that nurture spiritual life, embrace God's call to serve and accompany missionary disciples.
---
To learn more about the Catholic Ministry Appeal and the incredible Catholic ministries it supports, visit dosp.org/catholicministryappeal.
Photo Caption: Father Tim Sherwood, pastor of St. Brendan Parish, participates in the laying on of hands at the ordination of Father Izzie Hernandez in 2021 at the Cathedral of St. Jude the Apostle. This action recognizes the admission of the newly ordained priest to the presbyterate.