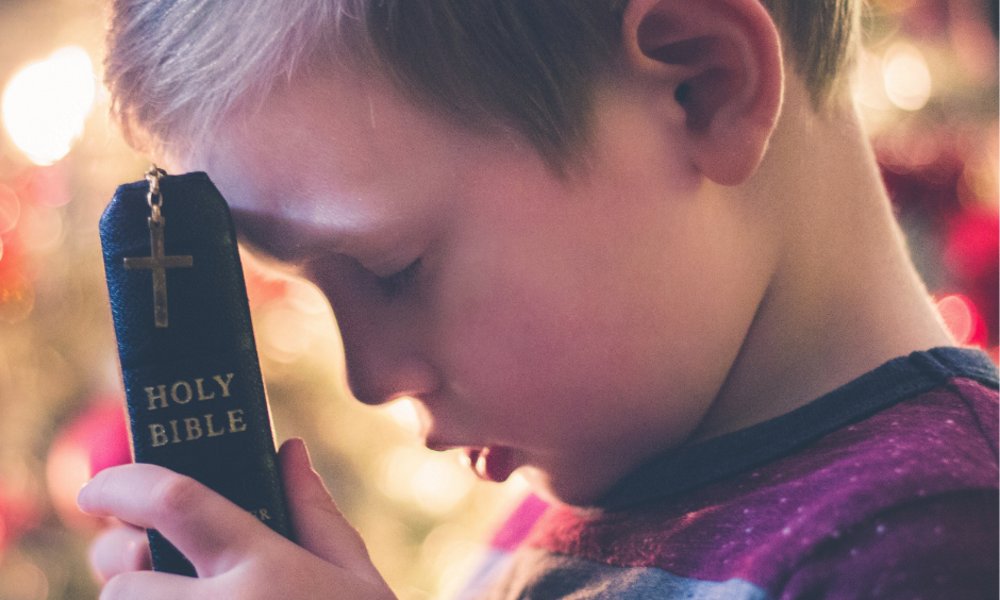 ---
Sunday, September 26th Gospel Reflection
"Jesus replied, 'Do not prevent him. There is no one who performs a mighty deed in my name who can at the same time speak ill of me.'" – Mark 9:39
"They will know we are Christians by our love" is a well-known song lyric in many church hymnals. It says that our compassionate and charitable actions toward others, regardless of the person's background or status, will be a witness that we are a follower of Jesus Christ. It is also true that a person can do a virtuous and caring act for someone else, and yet not be Christian. In Mark's Gospel, Chapter 9, we find the disciples telling Jesus that someone was driving out demons in His name who was not a follower of His. Our Lord tells them not to condemn the individual for doing something good for another in His name.
As Christians, we should know right from wrong. A well-formed conscience should tell us when we commit a sin. Many times, out of weakness or anger, we do things that we later regret. We know better, yet that sin can become habitual to the point where we are numb to it and no longer realize it's a sin.
Jesus warns us of this danger, especially if we are guiding others down a sinful path. He uses stark and extreme examples to drive home this point. If our hand causes us to sin, we should cut it off. If our eyes cause us to sin, pluck them out. The point is to remove from our lives whatever may lead us to sin. Jesus uses these radical examples to teach us the gravity of sin. What we lose on earth is nothing compared to what we may lose for eternity. Have the courage to avoid near occasions of sin—gluttony, foul language, anger, greed, lust, stealing and more. In times of weakness, ask the Holy Spirit to guide you in ways that bring out the best in you so that our faith will be shown by our actions.
-    Bishop Gregory Parkes
---
Most Reverend Gregory L. Parkes is the fifth Bishop of St. Petersburg. To follow Bishop Parkes on social media and to listen to his podcasts, visit www.BishopParkes.org.