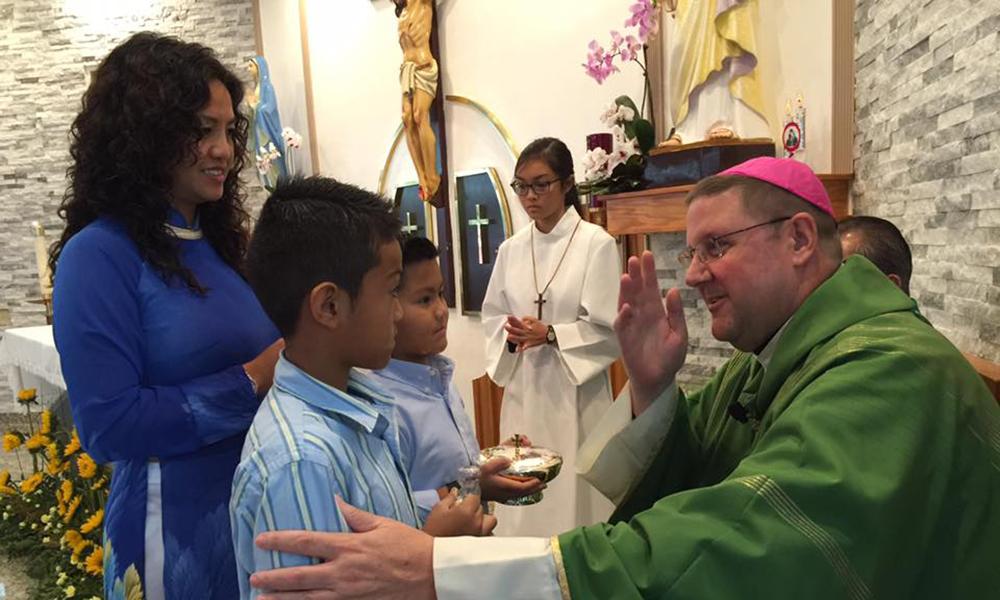 ---
Sunday, September 19th Gospel Reflection
"Then he sat down, called the Twelve, and said to them, 'If anyone wishes to be first, he shall be the last of all and the servant of all.'" – Mark 9: 35 (Click here to read Sunday's Gospel.)
In my life, I've had the blessing of serving in the corporate world before I entered seminary, and then now serving in the Church as a priest and bishop. These are two very different worlds. Sometimes people will refer to becoming a bishop as a "promotion" since this is a term commonly used in business. I explain to them that the Church is different. Rather than looking at it as a promotion, it should be viewed as being called by God to greater service to His Church.
In today's Gospel, Jesus's disciples were discussing amongst themselves who was the greatest. The Gospel, according to Mark, doesn't specify whether they were discussing who was the greatest amongst the twelve or the greatest in the Judaic lineage. The discussion must have been lively because Jesus asks them what they were arguing about. The twelve were probably comparing the qualities of each other and who had the greatest standing in the eyes of the Master. Jesus takes this opportunity to teach them that whoever desires to be first must be last and the servant of the others. Now, this probably didn't make sense to them. They lived in an era of masters, servants and slaves. So how could one be the greatest by being the least? He teaches them that they must surrender their self-interests in humble service to others. 
Our world today encourages people to climb the ladder of success for status, titles, money and fame, all while forsaking others along the way. But, thankfully, there are a few who lead by serving, by going out of their way to help their fellow workers and pitching in where needed. They guide the team in a direction with gentle authority and care for others. 
Christians are called to be servant leaders. We seek to serve our community and we lead others to Christ through our living witness of faith, prayer and action. What kind of leader are you? Ask the Holy Spirit today to grant you the courage to serve others with love and compassion in imitation of Jesus Christ.  
-    Bishop Gregory Parkes
---
Most Reverend Gregory L. Parkes is the fifth Bishop of St. Petersburg. To follow Bishop Parkes on social media and to listen to his podcasts, visit www.BishopParkes.org.