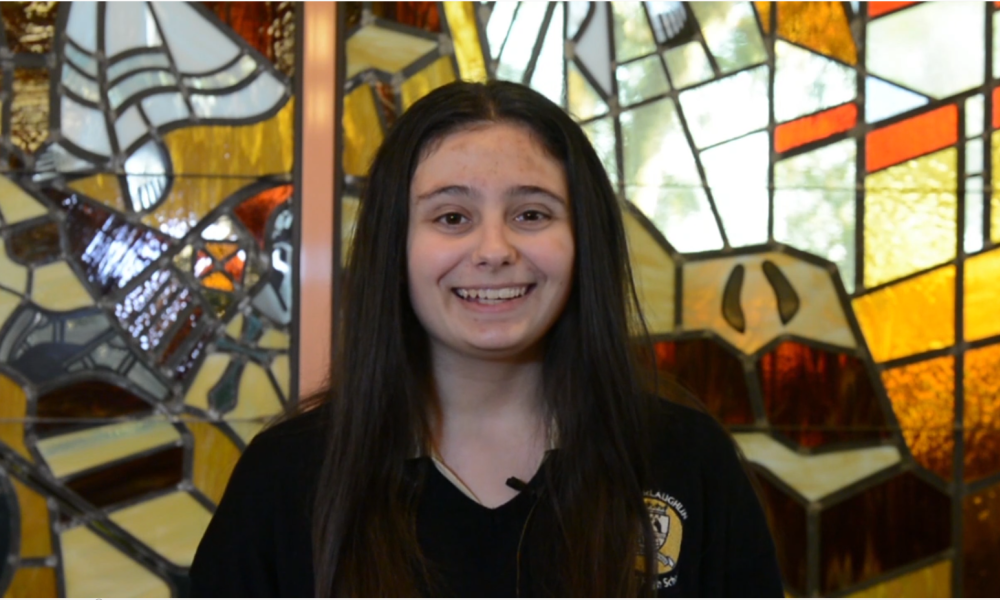 ---
Scholarships Make Catholic School Possible for Local Families
Donna thought she had to win the lottery for her daughter, Grace, to attend Catholic school.
"I remember standing in the hallway admiring all they did in art class, and Grace said she wished she could go there," said Donna who thought the school would be out of reach for her family.  "I also wanted her to have the freedom to practice her faith," said Donna, a single mom with four children.
At the time, Grace was a 3rd grader and attending a local public school in Hernando County.
Then, Donna learned she didn't have to win the lottery to enroll Grace in a Catholic school. She just had to apply for an income-based, "Step Up For Students" scholarship.
"Step Up For Students" is a state-approved, nonprofit scholarship funding organization that helps administer four scholarships for Florida schoolchildren. Families with students in kindergarten through 12th grade can apply to see if they qualify.
Like Donna, those who qualify can receive an average of $7,000 a year, per child for tuition and fees and now, more families are eligible. For example, a family of four with an income of nearly $100,000 annually may qualify. It's free to apply, and scholarships are awarded on a first-come, first-served basis.
Grace attended Notre Dame Catholic School and then Bishop McLaughlin Catholic High School, where she is now a senior. She is ranked at the top of her class with a 4.1 GPA. She says parents considering applying for the scholarship should do so right away because they will be giving their child a chance to positively change the trajectory of their education and future.
"I couldn't be more grateful for my mom making the best decision for my education and trying her very best to get me where I am today. Ever since fourth grade, I loved going to school and eagerly wanted to go everyday. I stopped pretending I was sick because I never wanted to miss out on a fun day," said Grace.
Donna is thankful for the support the school and teachers have given her and Grace.
"You know how people say it takes an army to raise a kid. It does. Every time a teacher says I'm doing a great job raising Grace, I'm like, well, you helped raise her too. All those teachers and staff have influenced my daughter's life," said Donna.
Grace has been accepted to Saint Leo University and will seek a bachelor's degree in nursing. She hopes to be a nurse practitioner one day.
The "Step Up For Students" four scholarships are: the Florida Tax Credit Scholarship Program (FTC) for lower to middle income families, the Family Empowerment Scholarship (FES) for lower to middle income families and students with unique abilities (formerly Gardiner), the Hope Scholarship for public school students who are bullied or victims of violence and the Reading Scholarship Accounts for public school students in third through fifth grade who struggle with reading. Dependent children of a reservist or an active-duty member of the United States Armed Forces may also qualify, regardless of household income.