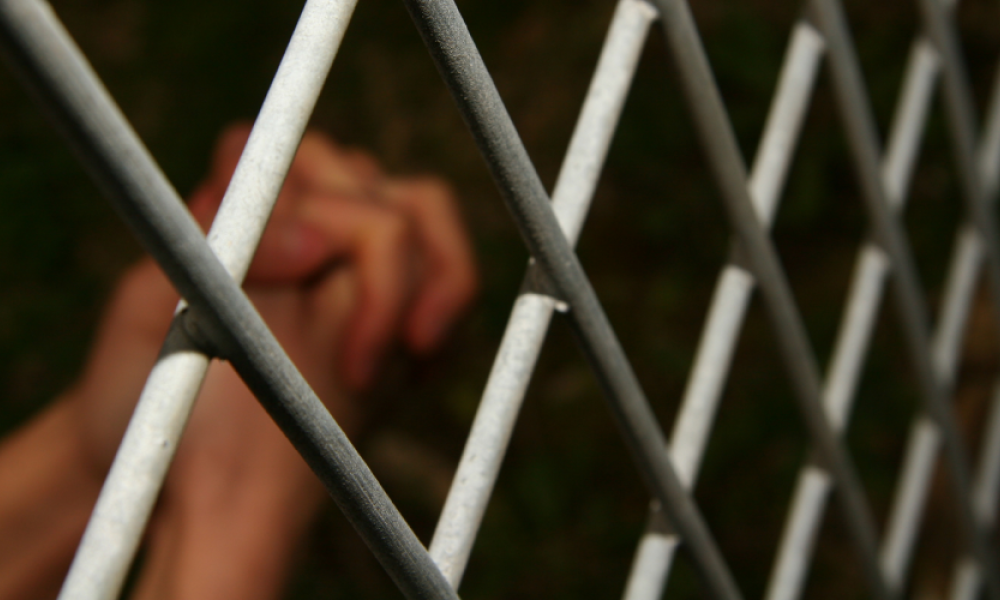 ---
Prison Ministry Ramps Up but Volunteers Are Greatly Needed
October 5, 2021 As coronavirus infections spread in prisons across the Tampa Bay area in 2020, spiritual care for those incarcerated diminished. The volunteers who visited jails were asked to dwindle their services or shutdown indefinitely. Such was the case for Deacon David Lesieur, the Diocese of St. Petersburg Prison Ministry Liaison for the Hillsborough County Jails.
"Before COVID, we had a very robust ministry in Hillsborough County. Somewhere in the vicinity of 60 volunteers were providing services to jailed inmates," said Deacon Dave.
Services included Liturgy of the Word with Communion, Communion services, Bible studies and a special program for women. However, that changed when COVID hit and the ministry was put on total shutdown and volunteers retired, moved on from the ministry or couldn't participate for fear of the virus.
"The COVID hiatus that we were on really dealt the ministry a serious blow, right now we are at about 12 or 13 volunteers," said Deacon Dave.
Hillsborough County Jails opened its doors once again to Prison Ministry volunteers this past Sunday, October 3rd, 2021. The response was immense from those who had been without Catholic services for a long time.
"We had a full house of men and women who were so eager for someone to come in and minister to them, and they were so appreciative," said Deacon Dave.
For some, these visits are immensely welcomed because the only outside people they ever see while in jail are the volunteers. This past Sunday was no exception.
"They are very grateful that you come, you will find loving open recipients of your simple presence. Coming to visit those people on the furthest margins and giving them hope and showing them that someone cares is just what this ministry is all about," said Deacon Dave.
As the ministry tries to rebuild from the impact of coronavirus Deacon Dave is in need of volunteers, people who have a loving heart and the desire to serve the least among us as Jesus asks.
"Many of the inmates will say thank you to me and the volunteers for coming in. My response is, thank you for allowing us into your lives. For us to be able to encounter these people is to encounter Christ," added Deacon Dave.
The Diocese of St. Petersburg's Prison Ministry serves Hillsborough, Pinellas, Hernando, Pasco and Citrus counties.
The work of the prison ministry volunteer is to help spread the Good News of Jesus Christ; His forgiveness and promise of salvation and above all, His love. If you would like to volunteer with the Prison Ministry, or are discerning volunteering please visit https://www.dosp.org/prison/ for more details.
---
COVID Safety Information
"A word on Covid: We are slowly coming back and will begin to restore this ministry in a 'crawl. Walk, run' fashion. The safety of the inmate population and our volunteers is of paramount importance to us. The Hillsborough County Jail has strict sanitation protocols in place. Inmates are quarantined prior to being placed in the general population, are tested if they display any symptoms, and removed to a quarantined area if they are positive. Ministers will maintain social distancing from the inmates during our services (6 ft and no touching). Volunteers are encouraged to wear masks and of course, an important means of protection is to be vaccinated."