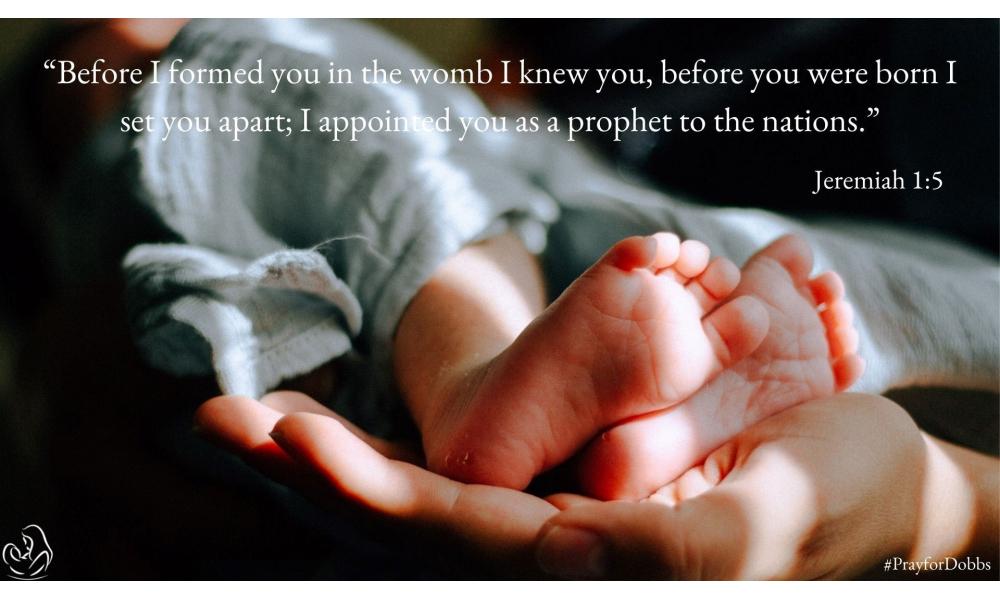 ---
Pray for the Case That Could Overturn Roe V. Wade
Over twenty state and federal judges from the Tampa Bay area joined in the procession into Christ the King Catholic Church as part of the Annual Red Mass, celebrated by Bishop Gregory Parkes, October 18th. They, along with lawyers and many others in the legal profession celebrated the Mass whose origins date back to thirteenth century France, when a Red Mass officially opened sessions for legal proceedings.
"It gives us the opportunity to come together to worship, to ask for God's blessing for the new term of the Supreme Court to begin and to send down the Holy Spirit upon judges and lawyers so that they can perform their duties and make their judgements with wisdom and justice and righteousness," said Father Timothy Corcoran J.D., a retired priest of the Diocese of St. Petersburg who is also a member of the Tampa Bay Catholic Lawyers Guild.
Following the Mass, a presentation was offered on the topic of "Dobbs v. Jackson Women's Health Organization -- Our Obligation to the Least Among Us" presented by special guest speaker Chad Mizelle, a local lawyer and parishioner of Christ the King Catholic Church in Tampa.
"I thought it was a particularly timely issue with the Supreme Court argument in Dobbs coming up on December 1st. At the Red Mass we're praying for wisdom, were praying for courage, we're praying that the Holy Spirit will guide our decisions. And this, above all decisions, is one where we need the Holy Spirit to guide us," said Mizelle.
The case revolves around the grave matter of abortion. Earlier this year, the U.S. Supreme Court agreed to take up Dobbs, which addresses the constitutionality of a 15-week abortion ban passed into law in Mississippi. Mizelle says one of the outcomes could be the overturning of Roe v. Wade, the U.S. Supreme Court decision which made abortion legal in all 50 states.
"This is one of the best opportunities that we have had to overturn the Roe versus Wade decision from 1973 that has resulted in the death of so many innocent children in the womb," said Bishop Parkes.
Mizelle spoke to the legal community about impact this case could have on our country.
"Dobbs is fundamentally about whether the Constitution enshrines a right to abortion for all women. If the U.S. Supreme Court says that it does not, what that essentially means is that states and local communities are free to regulate the issue of abortion. So, states are going to make the policies, states are going to decide the issue," said Mizelle.
Dobbs could give people the right to decide what the abortion rules are going to be in their state.
"It takes it from the Supreme Court and hands this very, very important issue to the people," said Mizelle.
Dobbs is important on both a legal and a faith-based perspective. Abortion is one of the grave moral evils that is occurring in our society and Mizelle says we have an obligation to courageously live our faith and do everything we can, to correct that by creating and living a prolife culture.
"I think that means through prayer, it might mean through donations, it might mean through opening up your home, opening up your life to a new member of your family through adoption, to somebody who needs help," said Mizelle.
A national ecumenical prayer campaign has been scheduled to pray and fast for a positive outcome in the case. Catholics and Protestants are asked to unite in prayer for the National Pray for Dobbs Prayer Event, Thursday, November 18th, at 8:00 PM (EST).
To join in the prayer, visit https://www.prayfordobbs.com and to get involved and to learn how your parish can register for the national prayer event visit, https://us06web.zoom.us/webinar/register/WN_A_nrSvCbQF2U2J8Aabw0Jg.
---
Photo Caption: Local judges speak with Bishop Gregory Parkes before the Red Mass on October 18, 2021 at Christ the King Parish, Tampa.