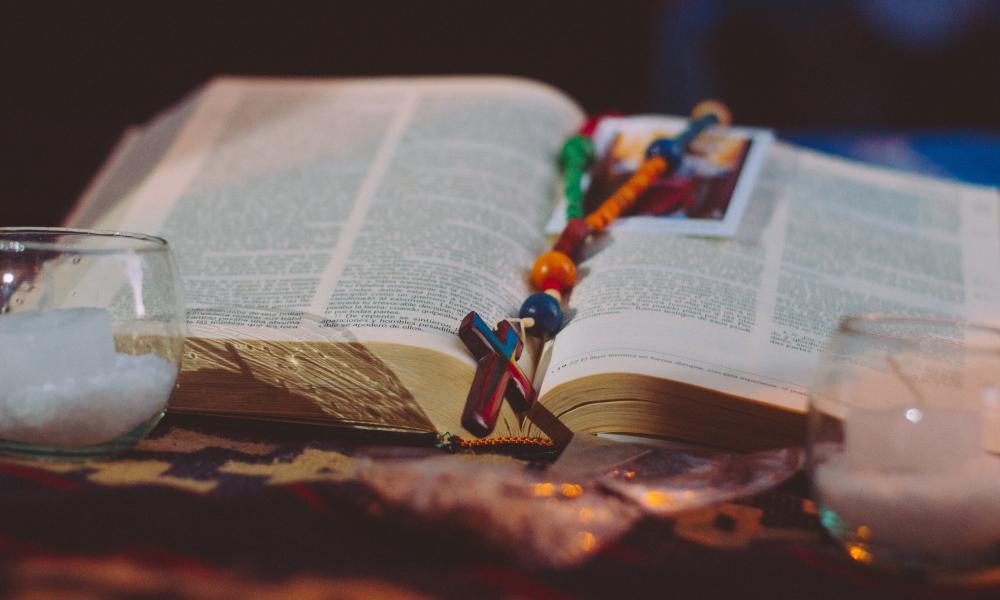 ---
The Power of the Rosary
August 30, 2022 | St. Padre Pio (St. Pio of Pietrelcina) is known for having prayed the Rosary every day. He was also frequently quoted as saying the Rosary was his "weapon."
What do Catholics mean when they call the Rosary a weapon?
Another great saint holds the answer.
St. Ignatius of Loyola said that Christians face a spiritual battle, which is described as fighting the devil's lies that lead us to desolation or misery. St. Ignatius said that we are called to counter this battle with much prayer, meditation and examination to hold on to the truth which makes us strong in battling against the "enemy" —the forces of evil (Sixth Rule for the Discernment of Spirits by St. Ignatius).
"We are called through prayer to find the strength to sure up our weakest areas in the spiritual life. To build up our defenses, so to speak," said Father Joseph Waters, Judicial Vicar of the Diocese of St. Petersburg.
"The Rosary is a particularly powerful tool for prayer because Mary is depicted as the New Eve from the Book of Revelation who stomps on the head of the snake which led to the fall of our first parents. Mary's intercession is seen as particularly powerful against the forces of evil. The Hail Mary asks her intercession now as we fight against temptation and at the hour of death when the devil goes all out to cause us to despair of God and his merciful love," added Father Waters.
There are many reasons why Catholics pray the Rosary, including in times of need, to start off the day, or to feel closer to our Mother Mary. Praying the Rosary can increase peace of mind, love for Jesus, and unity with the Church. The Blessed Virgin Mary also leads us closer to Jesus Christ by praying the Rosary.
Bishop Gregory Parkes stated, "Mary wants nothing more than to grow our relationship with her Son." 
We pray the Rosary because it is a "powerful, beautiful prayer, it's a simple prayer where you don't need a deep background of theology or training. It is a simple but beautiful prayer that is easy to do," Bishop Parkes added.
The Rosary is something that we can start praying at a young age to strengthen our relationship with our Blessed Mother and God. 
Our Lady of Fatima said that praying the Rosary each day would bring peace to the world. You can pray the Rosary any time of the day whether alone, in a group, via an app (such as this), or online.
The repetition of the words helps us to silence our hearts and dedicate time in prayer. As we hear in Philippians 4:6, "Have no anxiety at all, but in everything, by prayer and petition, with thanksgiving, make your requests known to God."