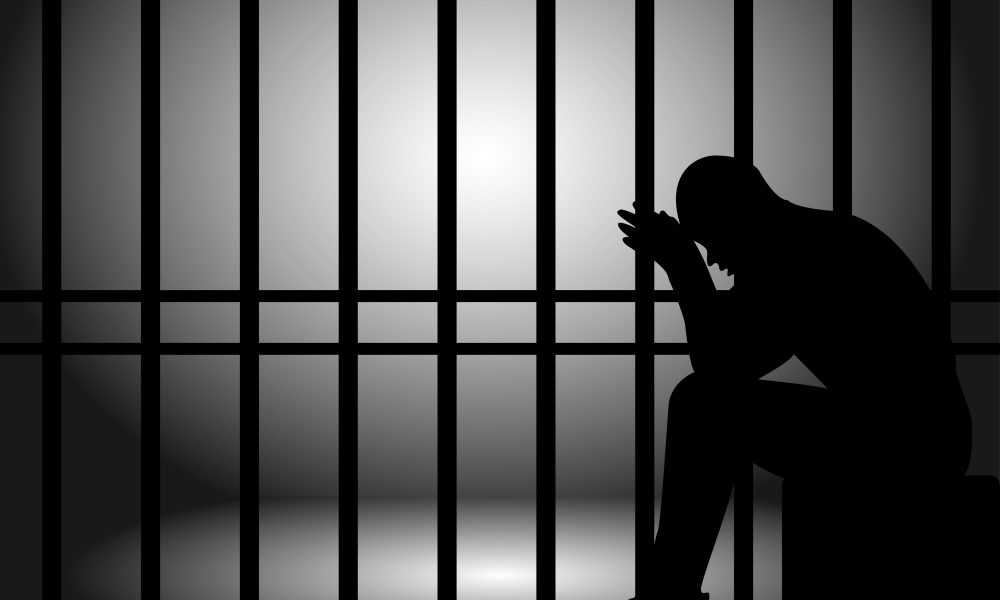 ---
The Power of Prison Ministry
March 14, 2023 | Deacon David Lesieur has seen the works of God during his time as a prison minister.
"Working in the prison ministry has been life changing," said Deacon David Lesieur. "It has helped me overcome my own previous prejudices and stereotypes that we often hold but don't admit we have."
Deacon Lesieur is Hillsborough County prison ministry liaison for the Diocese of St. Petersburg. Once a week, he and a group of volunteers, visit and minister to those incarcerated in the Hillsborough County jail system. He began work in the ministry 13-years ago and hasn't looked back since.
"I had no intention of serving in the prison ministry," he said. "Grudgingly I started serving after the application process and very soon I was hooked. I fell in love with the ministry."
He recalls going through the diaconate formation internship process and actively avoiding the ministry. However, shortly after his ordination into the diaconate, his pastor approached him and said, "Hey David, let's do prison ministry together!"
"I felt like Jonah who didn't want to go to Nineveh," Deacon Lesieur said. "God works in mysterious ways."
Not every inmate he encounters is Catholic, but they are open to learning about the faith.
"That's ok," said Deacon Lesieur. "I recall Bishop Lynch saying, 'We are not there because they are Catholic, but because we are Catholic.' That's the way I look at this ministry."
The 13-years of ministry has given Deacon Lesieur many memorable moments.
He recalls, "There was this guy from Mexico who was always quiet but one day he raised his hand when asked, 'What are you grateful for?' The man talked about his family life and the hardships they faced while living in Mexico. He said, 'In Mexico, I didn't have a place to stay; I didn't know if I was going to eat that day. Whereas here in this jail in America, they give me a bed, they give me a blanket if it's cold, they give me food and our Lord sends angels to come and bring me His Word.'"
"I was just so touched by that," Deacon Lesieur said. "We're hoping that we're planting seeds. We never know when we plant seeds or when those seeds are going to germinate. It can be soon; It can be down the road somewhere. But, we're hoping that because of that encounter with Jesus Christ, we will plant seeds in the hearts of those inmates."
The prison ministry is constantly looking for more volunteers. If you would like to serve in this ministry or learn more, please contact Deacon Jim Grevenites at jjg@dosp.org. He can put you in contact with the ministry liaison closest to you.
"I especially want to thank the thirty-three lay men and women who make this ministry happen in Hillsborough County. There would not be a ministry if it wasn't for them.  They serve the poor, mostly anonymously, and being sent forth, put skin to the Gospels," Deacon Lesieur said.