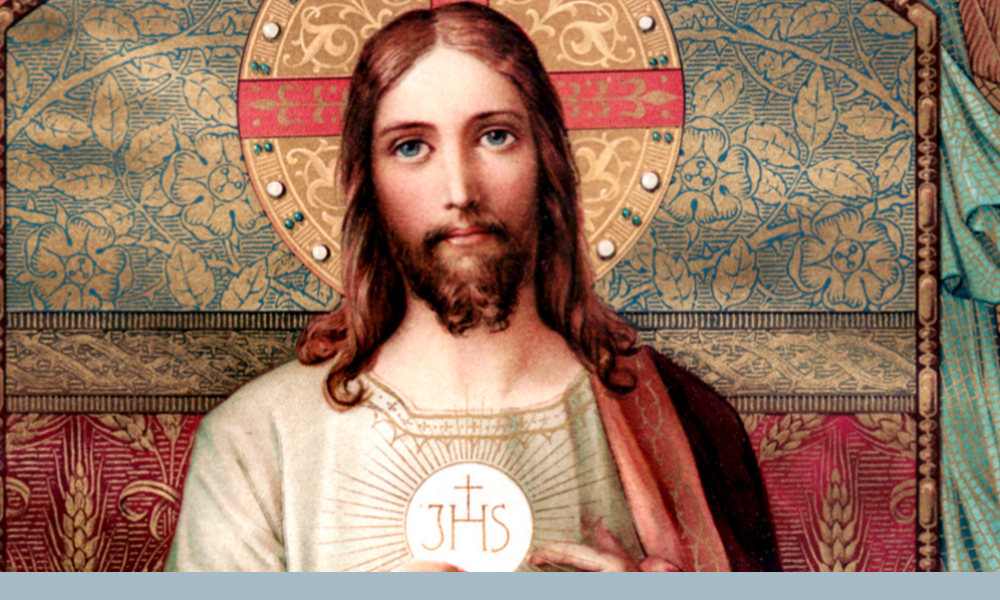 ---
New Eucharistic Revival Prayer is Written for Local Catholic Community
June 14, 2023 | On June 11, 2023, the Solemnity of the Most Holy Body and Blood of Christ, Bishop Gregory Parkes announced that a prayer has been written for the Diocese of St. Petersburg to help each person renew their belief in the Mystery of the Eucharist, Christ truly present for us, Body, Blood, Soul, and Divinity. 
June 11th, also marked the start of the Parish Year of the National Eucharistic Revival.
"It is my hope that this prayer will help us to grow in our devotion to Jesus in the Eucharist," said Bishop Parkes in an email sent to over 60,000 Catholics.
The year of Parish Revival is from June 11, 2023 to July 17, 2024. This phase of the Revival seeks to foster Eucharistic devotion at the parish level, strengthening our liturgical life through faithful celebration of the Mass, Eucharistic Adoration, missions, resources, preaching, and organic movements of the Holy Spirit. Parishes are asked to focus on four areas: reinvigorating worship, creating moments of personal encounter, engaging in robust formation, and sending Catholics forth as missionaries.
The prayer in English is shown below. Twenty-thousand prayer cards have been printed with this prayer and distributed to local parishes. The prayer has been translated into 12 languages (links below). The hope is that Catholics will be united in prayer and united in our belief in the True Presence of Jesus in the Eucharist.
Eucharistic Revival Prayer
Lord Jesus, you make the world radiant
with the splendor of your presence.
You embrace our humanity,
so that we may share in your divinity.
You reveal yourself to us
as the Living Bread
that comes down from heaven.
Share your heavenly light
with me, O Lord,
so that I may see you in the Eucharist.
Fill me with awe and wonder
for the gift of your
Body and Blood in Holy Communion.
Through the mystery of the Eucharist
unite our hearts to yours,
 that we may be a sign of communion
 for the whole world,
and may live with you forever.
Amen.
Click below to find the prayer text in various languages: