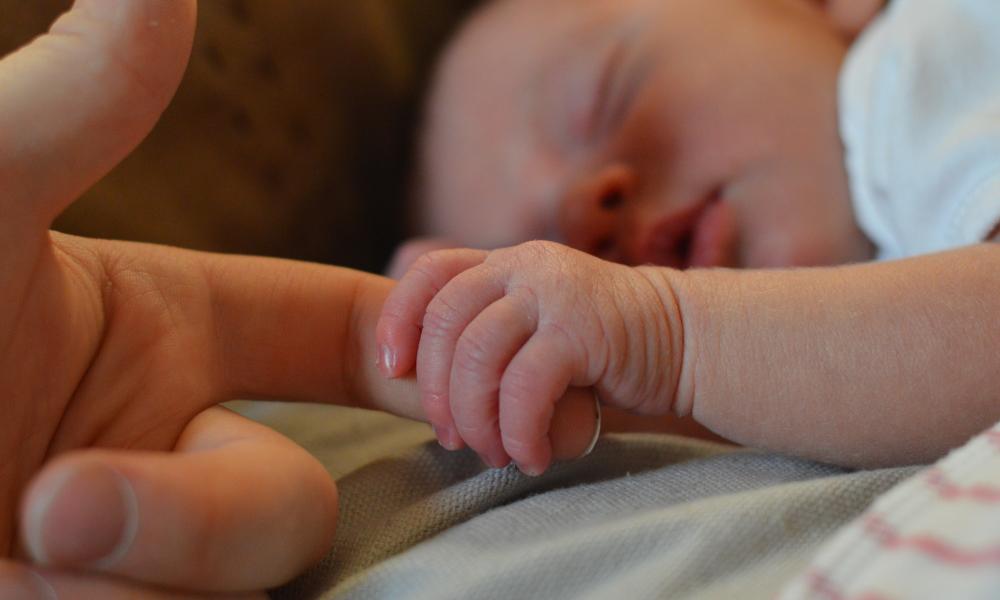 ---
Creating a Culture of Life
September 14, 2022 | Culture has the power to transform attitudes and action into a force for good or evil. That's why the Culture of Life Conference seeks to empower our modern culture to rally around the powerful truth that human life is precious.
"A culture of life is a culture and society where all human life, from conception to natural death, is recognized as sacred and treated as such," said Christie Arnold, Florida Catholic Conference Associate for Social Concerns and Respect of Life, "This would be a culture where each person's God-given dignity and worth is valued and cherished. As members of the Body of Christ, we hope to defend the human dignity of every person, no matter their location or size."
The Culture of Life Conference, an annual event that is held in different cities around Florida, will take place in the Diocese of St. Petersburg this year. The theme for this year is "Commitment to Care," and the conference will provide information on how Christ calls His Church to holistically care for His people, especially those who are vulnerable.
Bishop Gregory Parkes stated, "this statewide conference will help inform, inspire, and equip the faithful to address the most pressing issues of our culture."
---
First day of the Conference, Friday, October 14, 2022
Gender Ideology has sadly pervaded education, athletics, pop culture, politics, and the workplace. How should Catholics respond? On Friday, October 14th there will be a free presentation to discuss this topic in a way that recognizes the God-given physical reality of being created male or female, while also respecting the human dignity of those who struggle with gender dysphoria. The workshop will address how Catholics can provide a solid anthropological and scientific response.
Ken Kniepmann and Michael T. Barrett will be the two guest speakers who will discuss the topic of Gender Ideology and Youth: A Catholic Response. This discussion is a part of the two-day Culture of Life Conference.
FRIDAY SCHEDULE
6:15 p.m. Check-In/Arrival
7:00 p.m. Opening Prayer Session
7:30 p.m. – 9:00 p.m. Presentation, Gender Ideology and Youth: A Catholic Response
---
Second day of the Conference, Saturday, October 15, 2022
For the second day of the conference there will be multiple speakers, discussing important topics. Arnold stated, "events like this conference are important to allow Catholics and others of good will to hear about issues in modern society and how they can be the hands and feet of Jesus in addressing them."
 "Anyone interested in learning how Catholics can seek justice and love mercy in our modern society would enjoy this conference," Arnold added.
SATURDAY SCHEDULE
8:00 a.m. Morning Hospitality
9:00 a.m. Welcome and Opening Prayer
9:15 a.m. Opening Talk, Called to Something Greater: Renewing our Political Commitments, Michael Sheedy, Florida Conference of Catholic Bishops
10:30 a.m. Walking with Moms in Need, Chelsy Gomez, Program Consultant, United States Conference of Catholic Bishops
11:30 a.m. Care at the End of Life, Paul Malley, Aging with Dignity
12:30 p.m. Lunch and Person of the Year Awards
1:35 p.m. Ending the Use of the Death Penalty in Florida, Celeste Fitzgerald, Floridians for Alternatives to the Death Penalty
2:30 p.m. Human Trafficking: What the Church Can Do, Corporal Alan Wilkett, Retired, Pasco County Sherriff's Department
4:00 p.m. Closing Mass
The deadline to register for this conference is Saturday, October 1. 2022. Friday night's event is free. If you choose to attend Saturday's event also, it is $55 per person. Accommodations are first come, first serve for those traveling to attend.