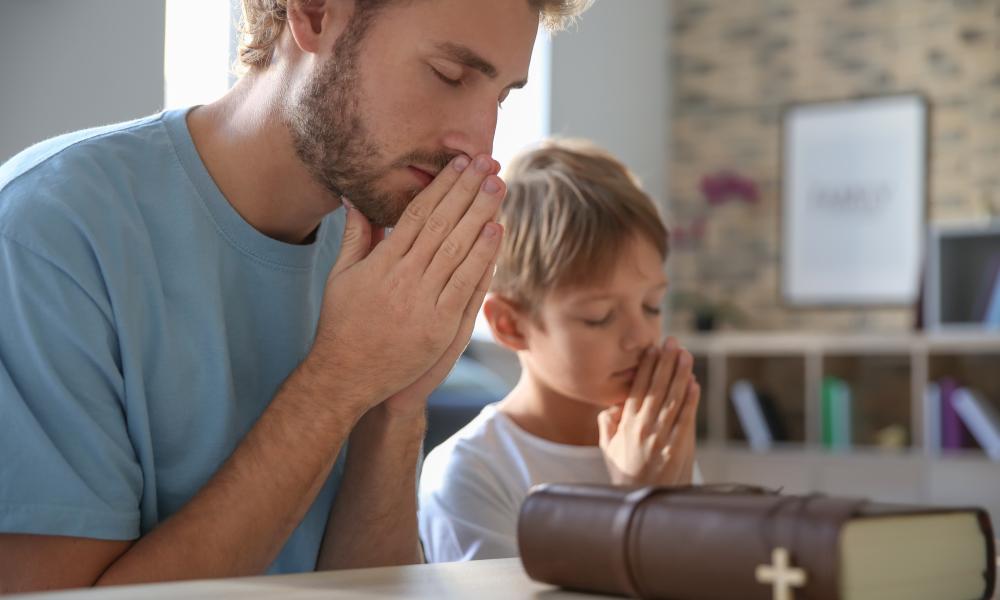 ---
Could Your Son be Destined for Priesthood?
Young people can experience a call to priesthood or religious life as early as elementary school. That's why families have such an important role in helping children to hear the call and respond to it. But families aren't always sure what to do. Take Father Chuck Dornquast's family for example.
"My dad did not want me to be a priest. There were a lot of people in my family that didn't want me to be a priest because they feared that priesthood would not make me happy, or that it wouldn't be enough, that I'd be miserable, that I'd be lonely. And those fears are beautiful. It is out of their care and love for me that they had those fears. But it also wasn't them trusting that the Lord would provide for me," said Father Chuck.
Father Chuck is the Diocese of St. Petersburg Director of Vocations and he encourages parents to trust God and to make a point of sharing their faith with children every day.
"If parents are individuals who pray and children see them praying; if parents can talk about what's going on in their prayer – children grow up seeing parents who actively pray, and that prayer is consequential for their lives. With parents who will make decisions based off their faith life, off their prayer life, then a child grows up thinking 'if the Lord calls me to something, I can say yes, I can trust Him, because that's the example my parents set,'" said Father Chuck. 
As a Catholic parent, grandparent, and/or guardian, the way you live your faith will serve as an example for your children, especially in terms of prayer and the priority you place on your relationship with Christ.   
Father Chuck continued, saying "Families are setting an example by going to Mass on Sunday, by prioritizing the Eucharist, and praying in the home. It could be reading the scriptures, saying the rosary together, or watching The Chosen together, something as simple as that. Or it could be an enthronement of the Sacred Heart of Jesus in the home, having a little side altar or a particular space in the house established for prayer." 
When it comes to fostering vocations as a family, parents and grandparents can help their children or grandchildren discover if God is calling them to priesthood or religious life in a multitude of ways. One way is through simply nurturing and encouraging a child's natural imagination. 
"I think a lot of times moms and dads ask their kids 'have you ever thought about being a priest?', and the kid is always like, 'no.' But if you ask them, instead, 'imagine yourself as the priest at Mass today, what would you have done differently? Or imagine you are a sister, what would you do as a religious sister?' Instead of asking that 'yes or no' question, it is inviting them into that imagination and fostering that. I find that is more fruitful in helping little ones to think about vocations, and in a way that's opening their hearts to what a vocation could be," said Father Chuck. "It is also important for parents to remember that God is the one who created their children, who called their children into existence, and God's plan for their children's life is going to be their ultimate happiness."