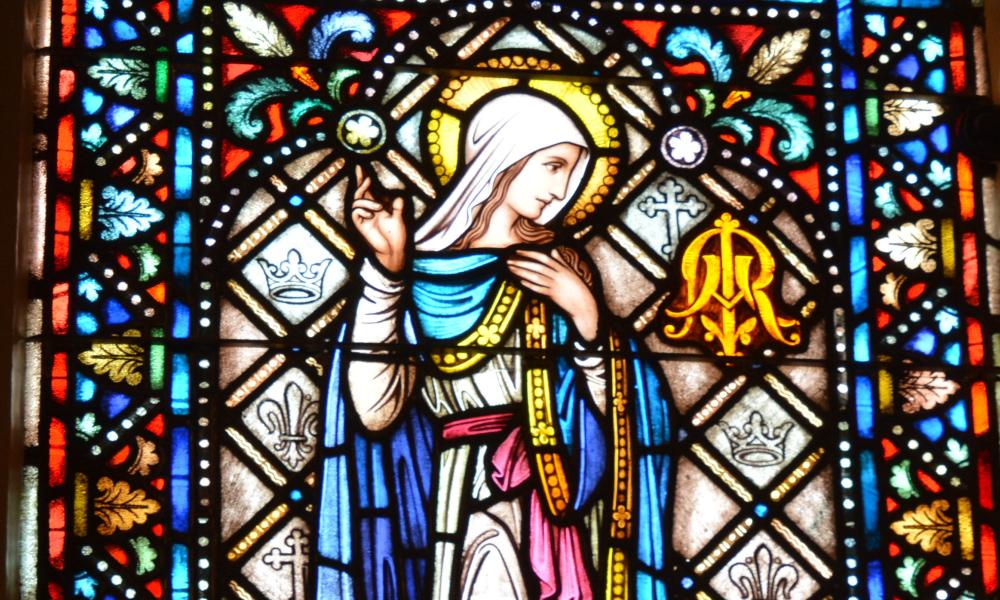 ---
Catholic Ministry Appeal Reaches Milestone
Last week, the new Catholic Ministry Appeal hit a major milestone: gifts to the appeal totaled more than the $7.1 million goal. Across the Diocese, more than 18,000 donors have made a commitment online, in the mail or at their parishes. These gifts will fund efforts that nurture spiritual life, embrace God's call to serve and accompany missionary disciples.
"We have received unparalleled support from pastors, clergy and diocesan ministry leaders for this new appeal, and 21 of our parishes have already exceeded their individual goals," said Meegan Wright, Executive Director of Stewardship and Development. "This is an outstanding accomplishment to celebrate, but we must also focus on participation, because strong participation across our diocese is going to be what takes us from meeting goal to pushing well beyond the goal and seeing ministry thrive and grow."
Nationally, dioceses see 20% participation in their annual appeals. While our diocese has reached 16% participation overall, 36 of our 79 parishes and missions have achieved or pushed far beyond the national averages.
At Saint Mary Our Lady of Grace in downtown Saint Petersburg, in addition to reaching their financial goal, they have also seen more than half of their members participate in Catholic Ministry Appeal to date. Their pastor, Father Damian Amantia, TOR, attributes their success to inviting all who are present to join in the effort. "Our parish is a real melting pot of registered parishioners as well as many visitors," said Father Damian. "For us, we make sure everyone who gathers with us understands that we are their parish while they are here, and that we are all part of one larger Church. No one is excluded, everyone is invited to participate in sacrificial giving and in this way, everyone can make a gift that has great value."
Father Michael O'Brien, pastor of St. Clement Parish in Plant City, has also focused on participation. "We are trying to emphasize EVERYONE needs to participate," said Father O'Brien, whose parish has reached 92% of goal from 20% of the parishioners. "Because many parishes have local needs, they may not see how we also need to support the wider Catholic Diocesan Family."
While celebrating that the Catholic Ministry Appeal hit its first goal, the diocese acknowledges they still have work to do to fully fund ministries this year, so the effort to increase participation will continue through the summer and early fall.
"Our people have a history of meeting challenges with enthusiasm," said Meegan. "This is why our ultimate goal is to see all parishes exceed national levels of participation."
The appeal provides direct support to ministries such as local Catholic Charities Ministries of Mercy, Catholic schools and centers, seminarian education and formation, youth and young adult programs, and many more. These ministries and services are dependent on continued fundraising for the Catholic Ministry Appeal so that they may grow to meet the needs of individuals and faith communities.
---
To learn more about the Catholic Ministry Appeal and the incredible Catholic ministries it supports, visit dosp.org/catholicministryappeal.
Caption: Image of the Blessed Virgin Mary is shown at Saint Mary Our Lady of Grace Parish in St. Petersburg.