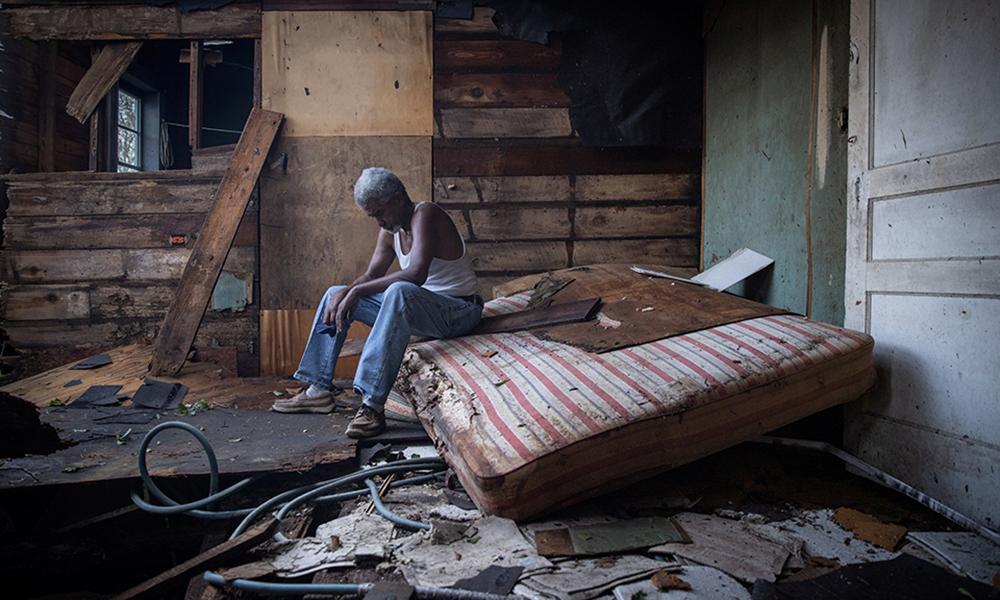 ---
Bishop Gregory Parkes Sends $100,000 for Hurricane Ida Disaster Relief
Thanks to generous donors of the Diocese of St. Petersburg Disaster Relief Fund, Bishop Gregory Parkes has provided $100,000 in assistance to victims of Hurricane Ida. The check was received on November 2nd for the Catholic Charities Hurricane Ida Disaster Relief Fund in the Diocese of Houma-Thibodaux.
"Since Hurricane Ida made landfall on August 29th, leaving behind havoc and pain, the Church of the Diocese of Houma-Thibodaux has shared much in the sufferings of Christ," wrote Bishop Shelton Fabre of the Diocese of Houma-Thibodaux, in a thank you letter to Bishop Parkes.
"It is also true that we have shared in His abundant comfort – a comfort which has been conveyed faithfully through you," added Bishop Fabre in the letter.
Thousands of people in Louisiana and Mississippi were affected by Hurricane Ida -- one of the most powerful storms to hit the continental U.S. since Hurricane Katrina in 2005. The hurricane tore through much of Louisiana as a Category 4 storm.
"Our hearts go out to the families and individuals along the Gulf Coast who have once again been traumatized by a natural disaster. May God's peace and comfort be a solace to you," said Bishop Parkes on August 31st.
The Diocese of St. Petersburg has a Disaster Relief Fund that can be used for critical needs following a natural disaster such as hurricanes, earthquakes and tsunamis.
"Our parishioners are generous, and their support of our Disaster Relief Fund brings hope and Christ's love to people who are in great need," said Bishop Parkes.
To show your support for victims of natural disasters, we invite you to contribute to the Diocese of St. Petersburg Disaster Relief Fund here: https://www.givecentral.org/dospdisasterrelief
---
Photo Caption: Theophilus Charles of Houma, La., sits inside his house Aug. 30, 2021, which was heavily damaged by Hurricane Ida.